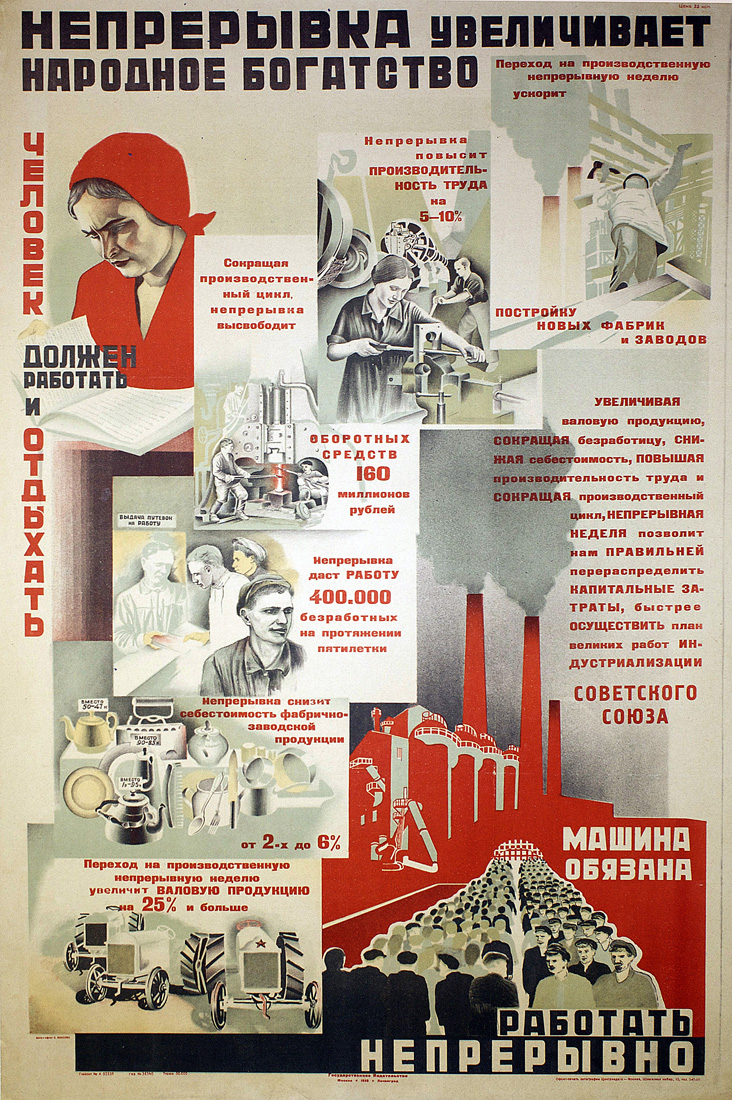 Artist: Vlasov, Sergey Adrianovich — Власов, Сергей Адрианович
Printer: Tsentrizdat (Central Publishing House of the Peoples of the USSR) — Центриздат (Центральное издательство народов СССР)
Tsentrizdat was established in 1924 to consolidate East and West publishing divisions into one entity. With a focus on literature, political, scientific and educational information in the national languages of the USSR, it had offices throughout the Soviet republics and autonomous regions. Its printing house was located in Moscow along Shliuzovaia Naberezhnaia (Gateway Embankment, i.e. Gateway Passage). Tsentrizdat was dissolved in 1931 when the USSR centralized its printing and publishing industries.
Read More About This Printer
Publisher: State Publishing House, Moscow-Leningrad — Государственное издательство, Москва-Ленинград
For backstory, please see the entries for State Publishing House, Moscow and State Publishing House.
Read More About This Publisher