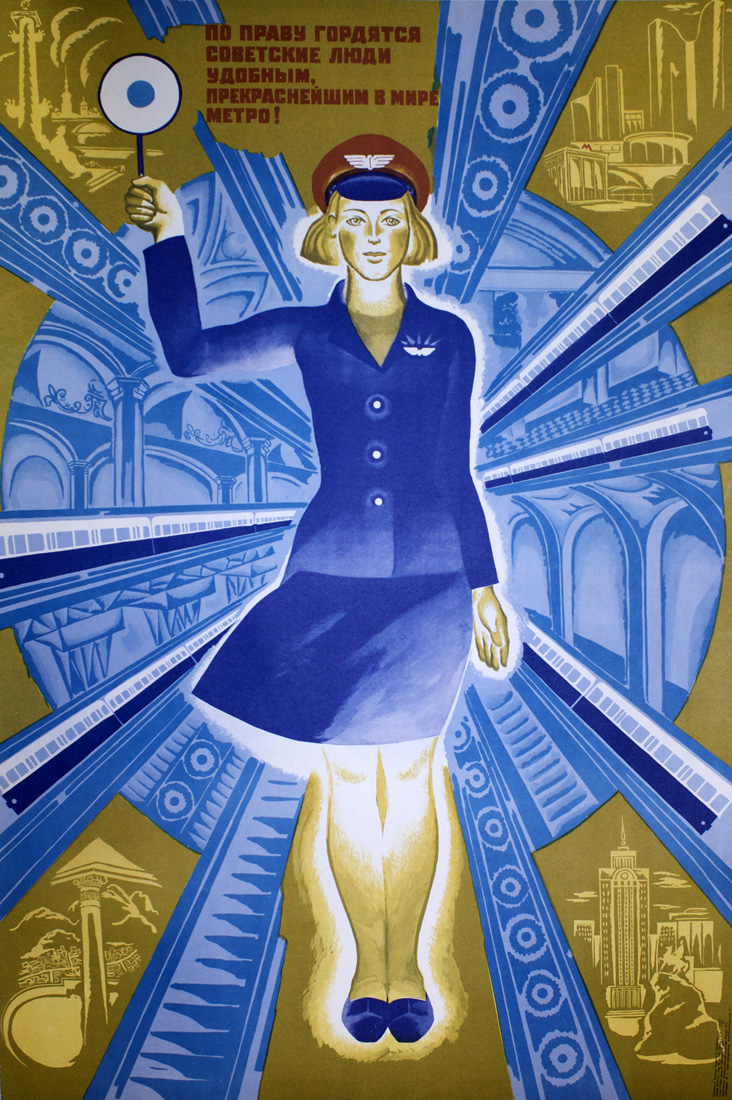 Artist: Lapshina, Zinaida Ivanova — Лапшина, Зинаида Ивановна
Zinaida Ivanova Lapshina is a graphic artist and art teacher. In 1971, she graduated from the poster workshop of the Moscow State Art Institute named for V. I. Surikov. During her time at the institute, she studied under the tutelage of graphic artists Nikolai Ponomarev, Oleg Savostiuk and Boris Uspenskii. In the mid-1970s, Lapshina was awarded the First Prize at the All-Union poster competition for her 1975 poster design, "Glory to the Soviet Woman-Worker". Zinaida La...
Read More About This Artist
Printer: Moscow Typography Workshop No. 5 — Московская Типография №5
The Moscow Typography Workshop No. 5 was located at 21 Little-Moscow Street in the capital of the USSR. According to Soviet publications from the 1960s, the Moscow Typography served as a contract printer for Sovetskii Khudozhnik (Soviet Artist), the publishing house of the Artists' Union of the USSR. For a period during the mid-1960s, the printer was under the management of Glavpoligrafprom (Main Directorate of the Printing Industry), and during the mid-1970s, the Moscow Typography be...
Read More About This Printer
Publisher: Izobrazitel'noe Iskusstvo (Fine Art Publishers) — Изобразительное Искусство
Founded in 1963, Izobrazitel'noe Iskusstvo (Fine Art Publishers), was dedicated to producing monographs, books, textbooks and study guides on the visual arts. It also published postcards and posters. Prior to the publisher's organization, Izogiz (State Publishing House of Fine Art) produced the lion's share of fine arts material for publication in the USSR and abroad.
Read More About This Publisher