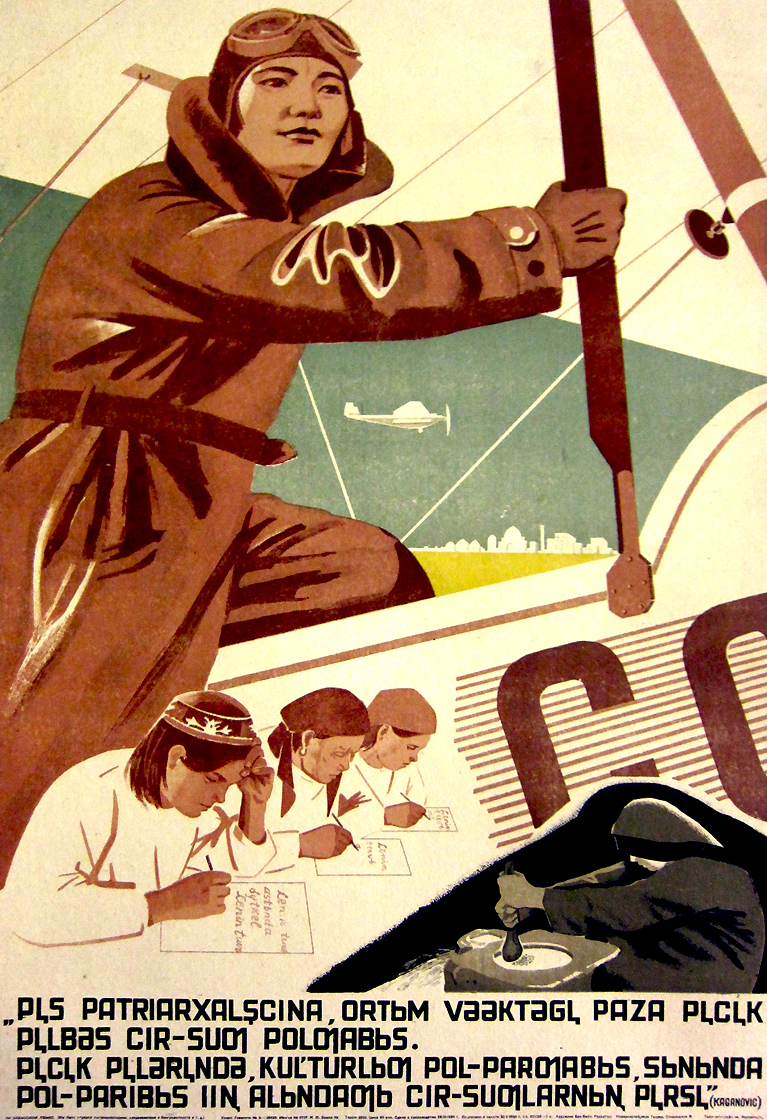 Artist: Bri-Bein, Maria Feliksova — Бри-Бейн, Мария Феликсовна
Maria Feliksovna Bri-Bein was a Soviet graphic artist. Between 1910 and 1915, Bri-Bein received her artistic training at the Odessa College of Art under the tutelage of Kiriak Kostandi, a noted Ukrainian painter and an art scholar. In 1924, Bri-Bein continued her arts training in Moscow under the supervision of Ilya Mashkov, the noted Russian painter of still life and portraiture. From 1917 to 1919, Maria Bri-Bein was a member of TIURKH (Association of Southern Russian Artists) and she was ...
Read More About This Artist
Printer: Typolithography Workshop named for V.V. Vorovskii, Moscow — Типо-литография им. Воровского, Москва
The Typolithography Workshop named for V.V. Vorovskii was named in honor of Vatslav Vatslavovich Vorovskii (1871-1923) who was the head of Gosizdat (State Publishing House) from 1919 to 1920. After leaving Gosizdat, Vorovskii served as a diplomat for the Soviet Union. In 1923, he was assassinated in Lausanne, Switzerland. The printing house bearing his name was located in Moscow at 18 Dzerzhinskii Street, a thoroughfare that later was named Bolshaia Lubianka.
Read More About This Printer
Publisher: IzoGiz (State Publishing House of Fine Art) — Изогиз (Государственное издательство изобразительного искусства)
The history of IzoGiz begins with the formation of Ogiz, the Association of the State Book and Magazine Publishers. In 1930, the Sovnarkom of the Russian Socialist Federative Soviet Republic established Ogiz to centralize publishing under a monopoly in order to eliminate duplication of printed material, to streamline and control publishing production and its output, and to create a base for marketing books, training and technical manuals. In 1931, the Central Committee of the USSR ordered certain ...
Read More About This Publisher