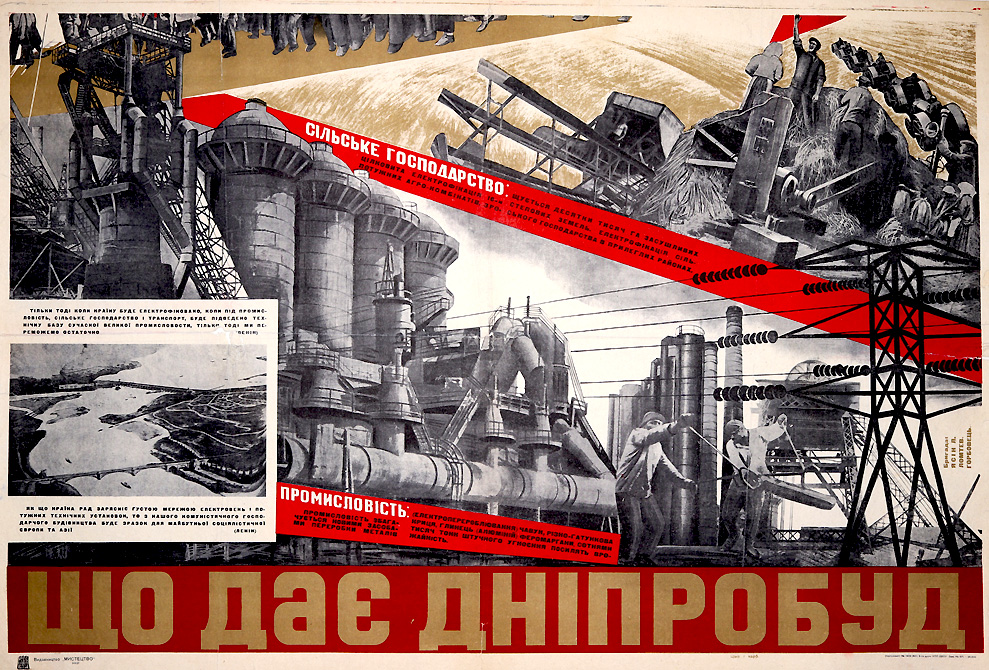 Artist: Iasin, Lazar Davydovich — Ясин, Лазарь Давыдович
Artist: Gorbovets', Zinovii Isakovich — Горбовець, Зиновий Ісакович
Printer: UPP DVOU (Printing Industry Management/United State Publishing Association of Ukraine) —
Ukrknigotsentr" (Ukrainian Book Distributing Center) was an agency that collected libraries and books for the trade unions, factory reading rooms, collective farms, and district libraries. It distributed the publications of DVOU (United State Publishing Association of Ukraine). Their office was located at 11 Sergievskaia Square, Kharkov.
Read More About This Printer
Publisher: Mistetstvo (Art Publishing House), Ukrainian SSR — Мистецтво (Искусство издательство Госкомиздата УССР)
Mistetstvo (Art Publishing House) was founded in Kharkov (Ukrainian SSR) between 1932-'34. It moved to Kiev in 1935. The publisher's chief output comprised of posters, portraits, artistic monographs and sheet music.
Read More About This Publisher