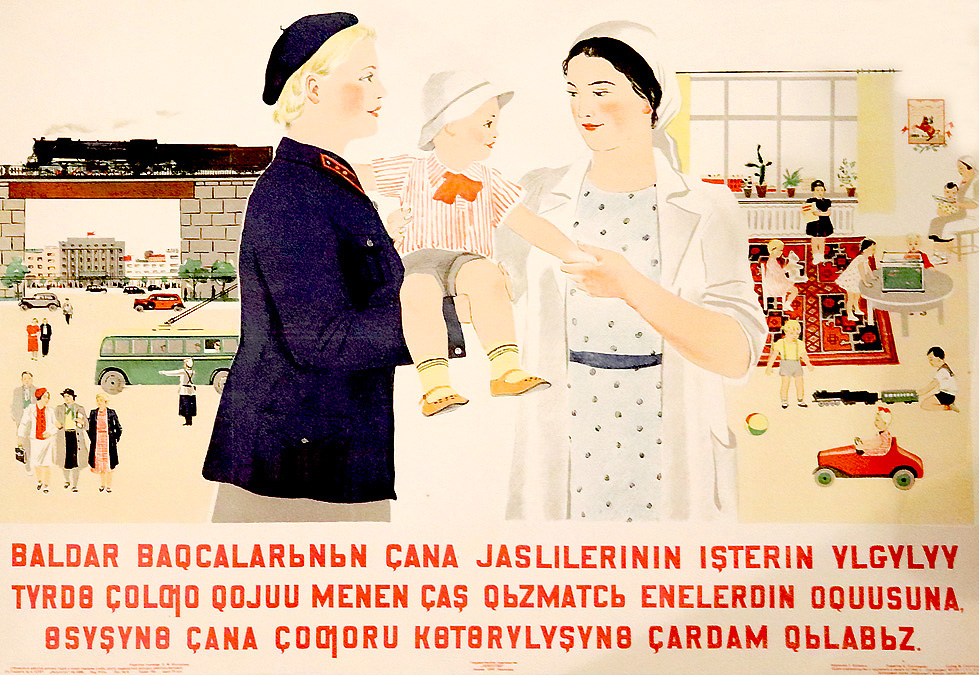 Artist: Eremina, Tatiana Alekseevna — Еремина, Татьяна Алексеевна
Tatiana Alekseevna Eremina was a noted graphic artist and children's book illustrator. Born in Moscow, Eremina studied from 1927 to 1931 at the Moscow Regional Art Pedagogical School of 1905 and from 1931 to 1938, at the Moscow Institute of Visual Art (a.k.a. Surikov Institute) under the tutelage of Sergei Gerasimov and Alexander Deineka. Eremina's thesis at the institute was a series of posters highlighting the Soviet woman. By the mid-1930s, she embarked on her professional career ...
Read More About This Artist
Publisher: Iskusstvo (Art Publishing House), Moscow-Leningrad — Искусство, Москва-Ленинград
Iskusstvo was the Art Publishing House (A.K.A. Visual Arts Publishing) that was created in 1936 from Ogiz-Izogiz (State Art and Literature Publishing House). It disseminated books and journals dealing with graphic design and the fine arts, and it issued numerous posters. Since the Iskusstvo banner was part of the State Printing Works in Leningrad (St. Petersburg) and Moscow, its two main offices were located in those two cities.
Read More About This Publisher