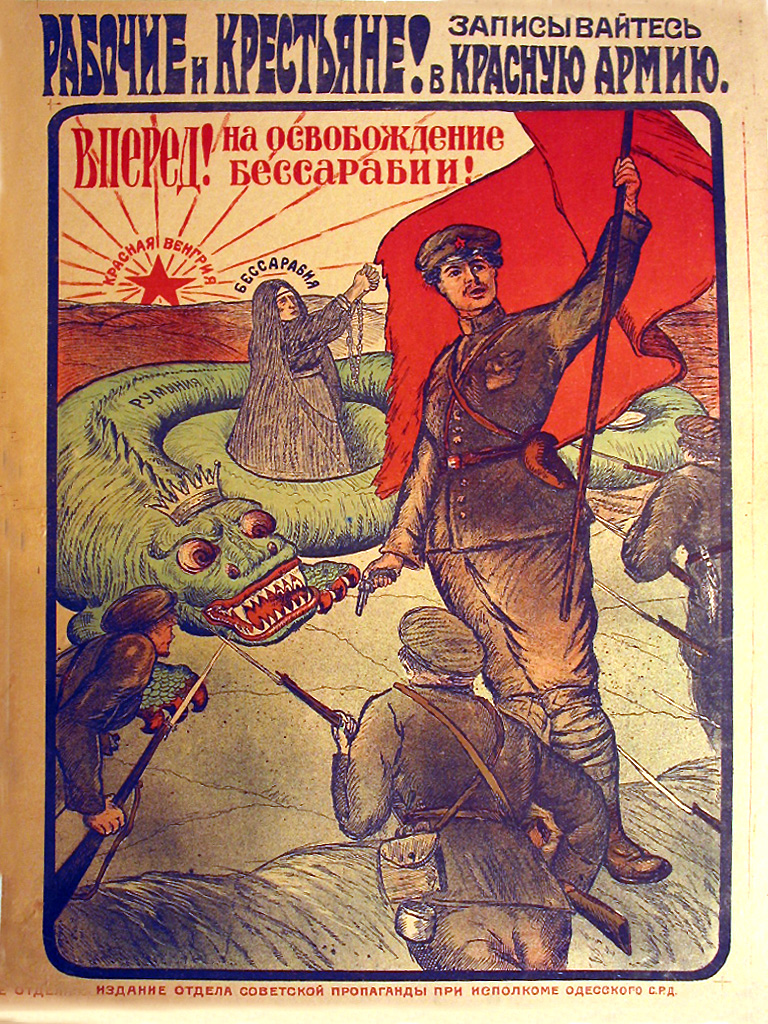 Artist: Artist Unknown — неизвестный художник
The artist's name on the poster is not indicated. By assigning Artist Unknown to a poster it also could mean the artist used a chop mark whereby no signature is seen thus rendering the artist's identity anonymous.
Read More About This Artist
Printer: Printer not indicated —
Publisher: Department of Soviet Propaganda at the Executive Committee of the Soviet of Workers' Deputies of Odessa — Отдела советской пропаганды при исполкоме Одесского С.Р.Д.
From May 1917 onward, the sphere of political influence in Odessa was in the hands of the Soviet of Workers' Deputies that was being supported by Rumcherod -- the Central Executive Committee of Soviets of the Romanian Front, Black Sea Fleet and Odessa region. Soviet influence in Odessa increased following the 1917 October Revolution in Petrograd (St. Petersburg). In January 1918, a Soviet coup took hold in Odessa and it culminated in the short-lived Odessa Soviet Republic. The ...
Read More About This Publisher