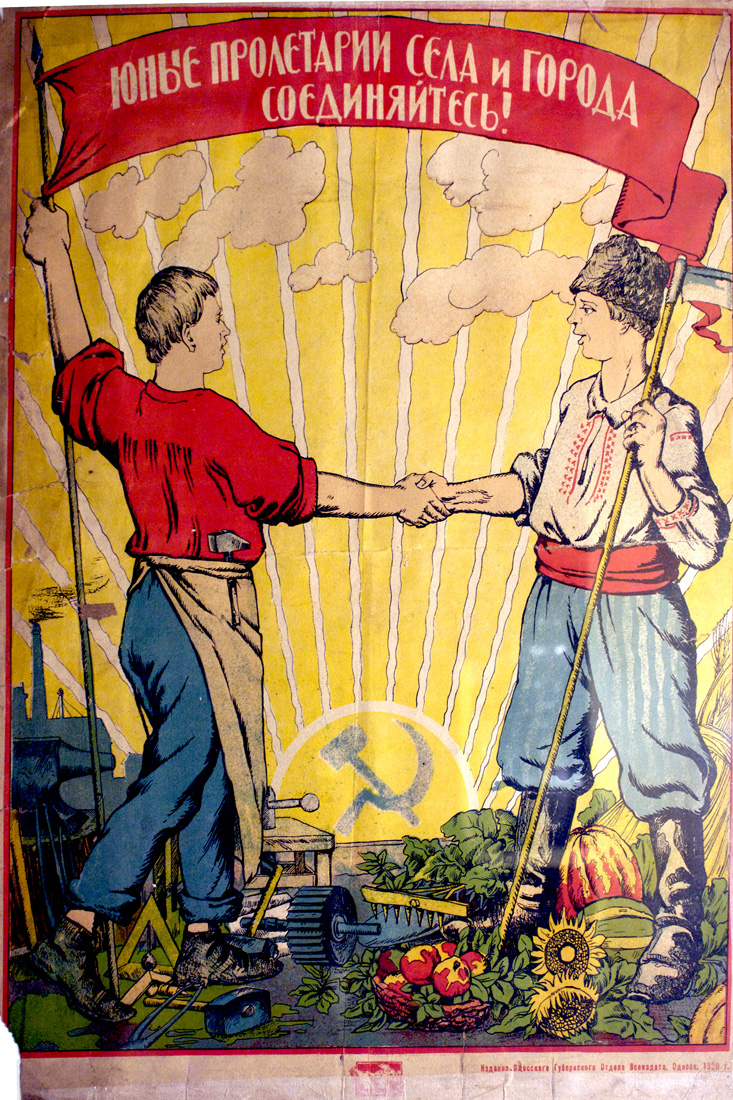 Artist: Artist Unknown — неизвестный художник
The artist's name on the poster is not indicated. By assigning Artist Unknown to a poster it also could mean the artist used a chop mark whereby no signature is seen thus rendering the artist's identity anonymous.
Read More About This Artist
Printer: Printer not indicated —
Publisher: Vseizdat (All-Ukrainian Publishing House) — Всеиздат (Всеукраинское издательство)
In the aftermath of the Russian Civil War, Bolshevik authorities centralized all publishing outlets of the newly-formed Ukrainian Soviet Socialist Republic. As a result of centralization, Vseizdat (All-Ukrainian Publishing House) was created in the spring of 1919. By the end of 1920, all independent publishing in Ukraine was placed under the control of Vseizdat. By 1921, private publishing in the republic ceased to exist. Vseizdat was part of the People's Commissariat for Education and its editorial and literary ...
Read More About This Publisher