Arkhipenko, Anatolii Vasil'evich
Архипенко, Анатолий Васильевич


Born 1938, location unknown, USSR

There is little published information available on the artist Anatolii Vasil'evich Arkhipenko. He lived in Moscow for the majority of his career that spanned the 1960s to the 1980s. As a graphic designer, Arkhipenko elaborated posters for Plakat (Poster) Publishing House. Some of titles he designed are: "Sport serves the peace and friendship of peoples" (1977), "Sport, Peace, Friendship. The 22nd Olympic Games, Moscow" (1979), "The food program is the most important part of the party's strategy" (1982), "Happy October!" (1983 with the artist Iu. Zharov), "Sport is the ambassador of the world" and "I wish you success!" (both 1980). Arkhipenko's poster art was featured in the international competition Posters of the Olympiad '80 that was held in Moscow.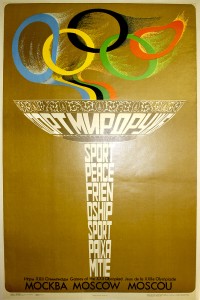 Sources & Citations
Pushkov, M., & Il'ina, S. [Eds.]. (1979). Plakat olimpiady-80: mezhdunarodnyi konkurs. Moskva: Plakat.
tramvaiiskusstv.ru (bio)