Dement'ev, Rem Mikhailovich
Дементьев, Рэм Михайлович


Born 1929 (location unknown), USSR; died 1966 (location unknown), USSR

Rem Mikhailovich Dement'ev spent the majority of his professional career working in the graphic and illustrated arts. He studied at the Art Institute of the Estonian SSR where he graduated in 1956. After initiating his career, he worked at the Estonian Book Publishing House designing and illustrating books. Dement'ev also worked with the State Publishing House (Izogiz) and with the Military Publishing House of the Ministry of Defense of the USSR (Voenizdat MVC USSR). Rem Dement'ev chiefly focused on designs incorporating the social themes of childhood and specifically the ones involving the Pioneer organization for Soviet youth.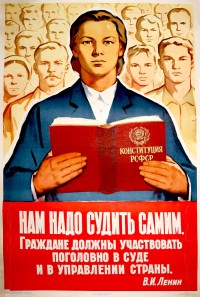 Sources & Citations
Vybornoe, A., et al. (2007). Granitsy Rodiny neprikosnovenny! Moskva: Buk Chember Interneshnl.
tramvaiiskusstv.ru (bio, Dement'ev)
sovcom.ru (bio, Dement'ev)