Efanov, Vasilii Prokofievich
Ефанов, Василий Прокофьевич


Born November 10, 1900, Samara, Russian Empire; died March 3, 1978, Moscow, USSR

Vasilii Prokofievich Efanov was a Soviet painter and graphic artist. He studied at Samara Artistic-Industrial Tehnikum from 1917 to 1919 and furthered his artistic education in Moscow by taking private classes from Dmitry Nikolaevich Kardovskii the noted illustrator and stage designer. From 1948 to 1957, Efanov served as an instructor at the Moscow State Art Institute of the USSR Academy of Arts (MGKhI) a.k.a. Surikov Institute, and from 1959 to 1978, he was an instructor at the Moscow State Pedagogical Institute (MGPI) named for Vladimir Lenin.

While Vasilii Efanov contributed to the development of the Soviet poster, he is chiefly known for his portraits of Soviet leaders and oversized canvases depicting an embellished realism of events in the Soviet Union. For his work, Efanov was awarded the Stalin Prize on several occasions. In 1941, the artist won the prize for his 1936 painting, "An Unforgettable Meeting"; in 1946 he won for his 1944 painting, "At the bedside of infirmed Gorky"; in 1948 for his 1947 "Portrait of V.M. Molotov"; in 1950 for his collaboration on the 1949 brigade painting, "Leading People of Moscow in the Kremlin", and in 1952 he won for the brigade painting, "Meeting of the Presidium of the Academy of Sciences of the USSR" painted in 1951. Efanov's work was featured in venues around the world including the exhibit, The Best Works of Soviet Artists (1941), held in the State Tretiakov Gallery in Moscow. In 1939, the artist took part in the elaboration of a panel titled "Notable People of the USSR" for the Soviet pavilion at the World's Fair in New York.

In 1958, Efanov was awarded a silver medal from the Ministry of Culture of the USSR and he was awarded the Order of Lenin (the highest civilian decoration of the USSR), and in 1965, he was bestowed the title of People's Artist of the USSR. He was a member of the Academy of Arts of the USSR and a member of the editorial board of Iskusstvo Publishing House. He became a member of the Communist Party in 1952.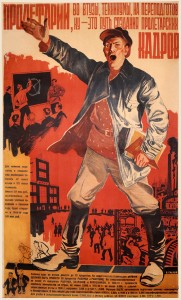 Sources & Citations
Swanson, V. G. (2008). Soviet impressionist painting. Woodbridge: Antique Collectors' Club. (p. 416, Efanov cited as brigade member with A. Bubnov, T. Gaponenko, A. Plastov, G. Savistskii, B. Ioganson, Iu. Pimenov, and V. Mukhina)
Bown, M. C. (1991). Art under Stalin. Oxford: Holmes & Meier. (bio)
Baburina, N. I. (1988). The Soviet Political Poster, 1917-1980. New York: Penguin. (bio, artist)
Yefanov, Vasiliy Prokofievich. Who's Who in the World. 1st ed., 1971–72. Chicago: Marquis Who's Who, Inc. (p. 268. bio)
rusmuseumvrm.ru (bio)