Fridliand, Simon L'vovich (Fridgato)
Фридлянд, Симон Львович (Фридгато)


Born 1898, Verny (Almaty, Kazakhstan), Russian Empire; died c. 1937, date and location unknown, USSR

There is little published information available on the artist Fridgato. According to author Aleksei Morozov, the artist's full name was Simon L'vovich Fridliand. Soviet-era published sources indicate the artist's illustrations were included in the journal of RABIS (All-Union Professional Union of Art Workers), and that Fridliand signed his work, S. Fridgato. Contemporary internet sources indicate that Simon L'vovich Fridliand was criminally sentenced in September 1937 by Soviet authorities. The artist is not to be confused with the Soviet photojournalist Semen Fridliand who died in 1964.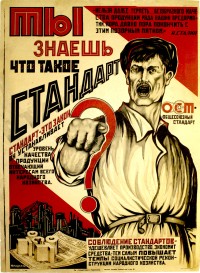 Sources & Citations
Witkovsky, M. S., & Fore, D. (2017). Revoliutsiia! Demonstratsiia!: Soviet art put to the test. Chicago: the Art Institute of Chicago. (p. 300, photographer Semen Fridliand 1905-1964, cited)
Senelick, L. (2015). Historical Dictionary of Russian Theater. Lanham: Rowman & Littlefield. (p. 314, RABIS bio)
Morozov, A. (2008). Opredelitelʹ monogramm khudozhnikov-oformitelei proizvedenii pechati. Moskva: Kontakt-Kulʹtura. (p. 90, birth and death years of Fridliand, Simon L'vovich (Fridgato), cited)
Morozov, A. (2007). 261 zhurnal'naia oblozhka: 1921-1941. Moskva: Kontakt-Kulʹtura. (p. 56, Fridgato cited)
Caricature by S. Fridgato. (1927). RABIS, 48(90), 8. Moskva: TSK Federatsii rabotnikov iskusstv SSSR.
rosgenea.ru (year and location of birth, date of charges)