Kütt, Allex Fritz Vol'demarovich (Kyutt, Aleks)
Кютт, Алекс Фриц Вольдемарович


Born August 9, 1921, Harku, Republic of Estonia; Died April 12, 1991, Tallinn, Estonian SSR

Allex Kütt was born in Estonia shortly after the nation declared its independence following World War I. In 1942, Kütt began his artistic studies at the Tallinn School of Fine and Applied Arts. In 1944, he enrolled in the Tallinn State Institute of Applied Arts. Kütt graduated from there in 1949 and went on to serve as a lecturer in the department of Drawing and Graphics at the Academy of Arts in Estonia until 1985. Although he worked as a graphic artist for the majority of his career, Kütt is chiefly recognized as a printmaker. His specialty was gravure printing, a medium he began to pursue in the 1950s. Kütt was a member of the Union of Artists of the USSR and he was bestowed the title of Honored Worker of Arts of the Estonian SSR. At least one Internet source claims the artist's birthday was on September 8.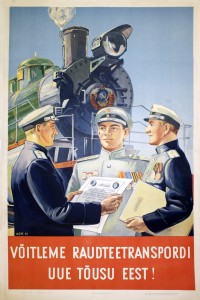 Sources & Citations
arthive.com (date of birth)
geni.com/people/Allex-Kütt (date of death)
riosart.gallery (Kütt bio)
permartmuseum.com (Kütt bio)
onlinearthaus.com (Kütt bio)