Parkhet, Petr Panteleimovich
Пархет, Петр Пантелеймонович


Born 1907, Odessa, Russian Empire; died 1986, Odessa, USSR

Petr Panteleimovich Parkhet not only was a graphic designer but he was also a well-known art professor. Parkhet taught at the Odessa Art Institute and Art College. Parkhet also was known for his historical paintings, including expansive battle scenes. He was influenced by the art of the monumental artist Mikhail Boichuk, a talented figure who combined modern art with Ukrainian visual vernacular. Under the leadership of Boichuk, in 1931, he decorated the walls of the House of Soviets in Stalino (today Donetsk, Ukraine) being entrusted with painting a fresco of the October Revolution. During World War II, Parkhet participated as a soldier in the liberation of Odessa from Nazi control in 1944. At the front, and in the trenches, he avidly recorded violent events around him by constantly sketching. Throughout this period, Parkhet created a number of patriotic posters and caricatures. His memories of the war constituted the foundation for the body of his work in the post-war period. After the war, he continued to produce historical paintings, political posters, and delved into portraiture. As a member of the Union of Artists he earned the title of Honored Artist of Ukraine.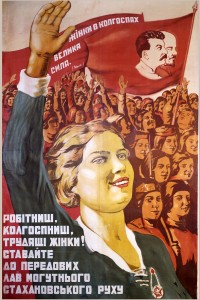 Sources & Citations
Vlasov, V.D. (1976). Petr Parkhet: Vystavka frontovykh risunkov: Katalog. Odessa: Upravlenie delam izdatel'sv i poligrafii i knizhnoi torgovli. (a catalog of the artist's work)
Valentin Konstantinov, www.odvestnik.com.ua/issue/659/12871
Anatolii Zharov, Khudozhniki doma sovetov, Donetsk: istoria sobytia fakty (online source)