V"lchev, Nikola
Вълчев, Никола


Born December 12, 1897, Makresh, Kingdom of Bulgaria; died 1984, Sofia, Bulgaria

Bulgarian artist Nikola V"lchev was chiefly noted for his paintings of landscapes, figurative compositions and portraits. Within the realm of portraiture, V"lchev created large depictions of Bulgarian revolutionaries, theater actors and opera artists. According to Bulgarian art sources, his most acclaimed painting was titled "Georgi Dimitrov and Vasil Kolarov at the Headquarters of the Uprising at Mikhailovgrad". The work concerns the events of a 1923 antifascist uprising in Bulgaria. In 1924 Nikola V"lchev graduated from the Academy of Fine Arts in Sofia and he organized a solo exhibition that year. Consequently, at least two contemporary sources indicate his graduation from the Academy of Fine Arts occurred in 1934.

V"lchev also worked as an art instructor in the cities of Lom and Sofia. From 1931 to 1952, he lectured on drawing at the Institute for High School Teachers in Sofia. He participated in art exhibitions held in Tirana, Athens, Paris, Germany and Moscow. In 2005 in Sofia, an exhibition of his work was held and in 2017, an exhibition of his paintings was held at the Regional Museum of Vratsa, Bulgaria.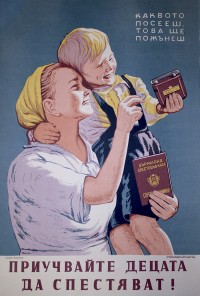 Sources & Citations
gallery-victoria.com (bio)
vidin-almanac.bg (bio)
Vratsanews.com (story on 2017 exhibit)