Zamskii, Grigorii Samulovich (Samoilovich)
Замский, Григорий Самуилович (Самойлович)


Born March 12, 1903, Lipetsk, Russian Empire; died 1984 (presumably Moscow), USSR

Grigorii Samulovich Zamskii was born in western Russia. He studied painting in Moscow at VKHUTEMAS - VKHUTEIN (Higher Art and Technical Institute) from 1923 to 1930. Thereafter, the artist lived in Moscow where he worked primarily as a monumentalist and as a graphic designer. Zamskii was involved in the design of the Crimean pavilion at the All-Union Agricultural Exhibition in 1923 and he worked on the Soviet pavilion for the Milan International Samples Fair of 1926 in addition to exhibiting his own work at the International Printing Exhibition in Cologne, Germany in 1928.

Zamskii participated in the design and decoration of the Hall of Light Industry for the World Exhibition in Paris (1937) and he assisted with the design of the Hall of Transport and Energy at the New York World's Fair in 1939. In the Soviet Union, he designed and decorated various Moscow squares and streets during revolutionary holidays in the 1930s.

The 1930s was a period when Zamskii created posters collaborating with artist Naum Borov. Some of their designs were: "Every factory is the fortress of our defense!", "For the technical and economic independence of the USSR!" and, "Buy OSVOD lottery tickets!". In addition, Zamskii designed postage stamps: "In the memory of 26 Baku commissars" (1933), "The 10 year death memorial of Vladimir Lenin" (1934), "In memory of the deceased heroes of the stratosphere" (1934) and, "The 10th anniversary of civil aviation in the USSR" (1934). From 1931 to 1932, Zamskii was a member the Association of Workers of the Revolutionary Poster (ORRP).

Working again with Borov, the pair were part of a design team that developed plans for the decoration of the Okhotny Riad station in the Moscow Metro. Their team received 3rd place in the competition but Zamskii and Borov went on to become part of the station's design consultants. They successfully completed the station's overall aesthetic by importing a silver-colored marble from Italy for the pylons. It was the only documented case in the Metro project where imported material was used. Zamskii and Borov additionally received a 4th place prize for their design of the Metro's Sokolniki station in 1934 however they were not part of the station's final design team.

In the 1950s, Zamskii collaborated with the State Publishing House to design posters for sports competitions. Among his works was a poster for the 8th European Championship of Basketball. The event was held in Moscow's Dynamo Stadium in 1953. In 1958, Zamskii was awarded the Grand Prize at the World Exhibition in Brussels for his artistic and decorative design of the pavilion for the Soviet Union.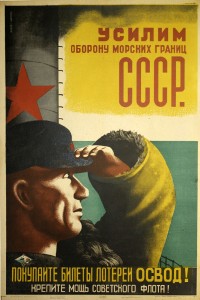 Sources & Citations
Snopkov, A.E., et al. (2004). Shestʹsot plakatov. Moscow, Kontakt-Kulʹtura. (years of birth and death cited)
Gorina, T.N. (1983). Khudozhniki narodov SSSR: Biobibliograficheskii slovarʹ v shesti tomakh. (Tom 4). Moskva: Iskusstvo. (birth year and month, education)
tramvaiiskusstv.ru
artinvestment.ru