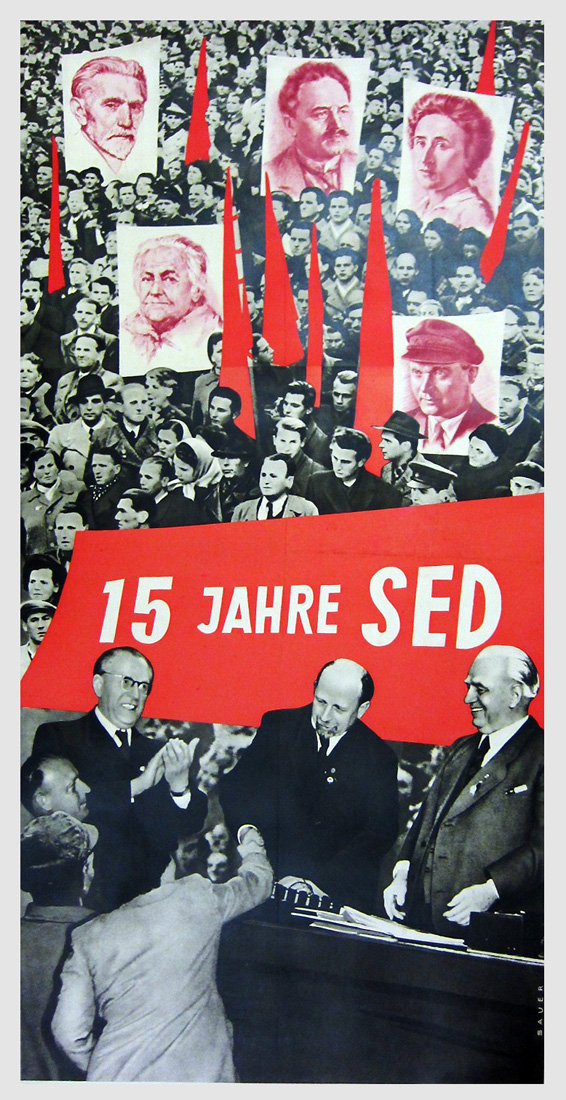 Artist: Sauer, C. — Зауэр З.
Publisher: Central Committee of the Socialist Unity Party, East Germany —
The Socialist Unity Party of Germany or, SED (Sozialistische Einheitspartei Deutschlands), was the ruling party in the East German parliament. The nation of East Germany (Deutsche Demokratische Republik) or DDR, existed from 1949 to 1990.
Read More About This Publisher