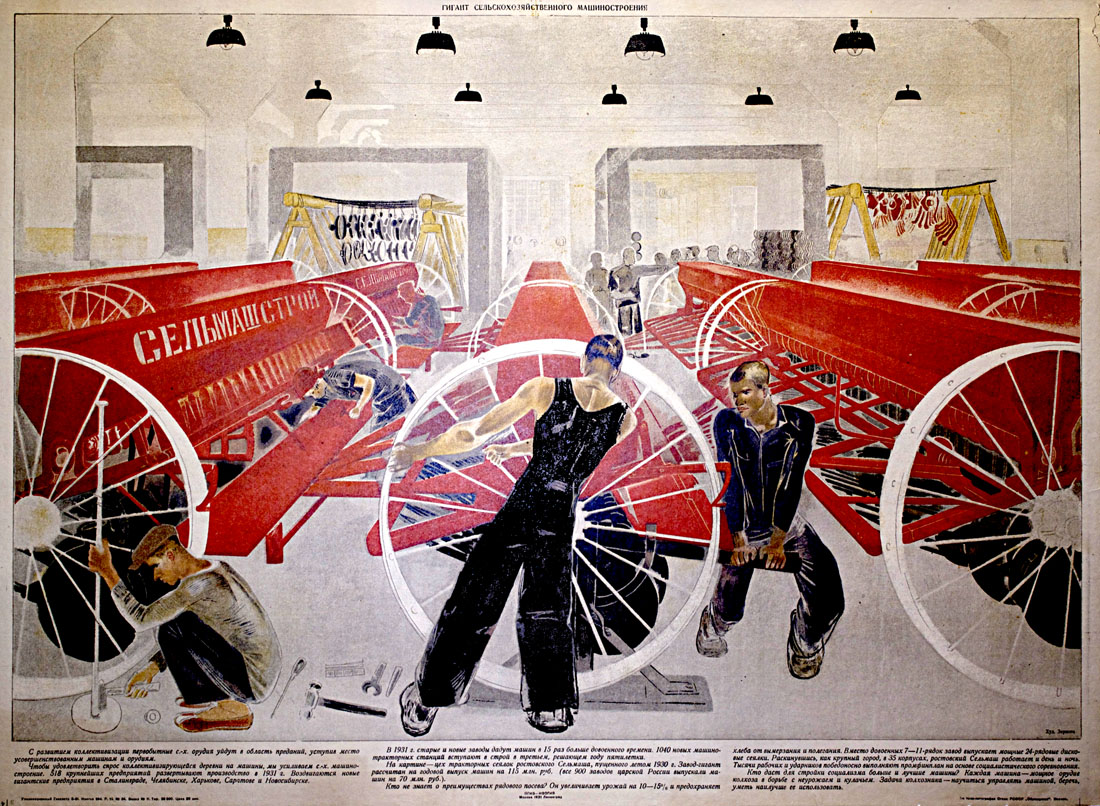 Artist: Zernova, Ekaterina Sergeevna — Зернова, Екатерина Сергеевна
Ekaterina Sergeevna Zernova studied in Moscow at the private art school of the master painter Fedor Rerberg from 1915 to 1918. She continued her studies at GSKhM (State Free Artistic Studios) / VHKUTEMAS (Russian State Art and Technical School) where she graduated in 1924. She was a prominent artist with OST (Obshchestvo khudozhnikov-stankovistov), the Society of Easel Artists that was formed in 1924. When OST was terminated, she became a member of IzoBrigada (Art Brigade). Formed in 1931 to advance "...
Read More About This Artist
Printer: Printer not indicated —
Publisher: Ogiz-IzoGiz, Moscow-Leningrad — Огиз-Изогиз, Москва-Ленинград
Ogiz was the Association of the State Book and Magazine Publishers. Its main offices were located in Moscow and in Leningrad. The Sovnarkom of the Russian Socialist Federative Soviet Republic established Ogiz in 1930 to centralize publishing activities under a state monopoly in order to eliminate duplication of printed material, streamline and control publishing production and output, and to create a base for marketing books, training and technical manuals. In 1931, the Central Committee of the USSR ...
Read More About This Publisher