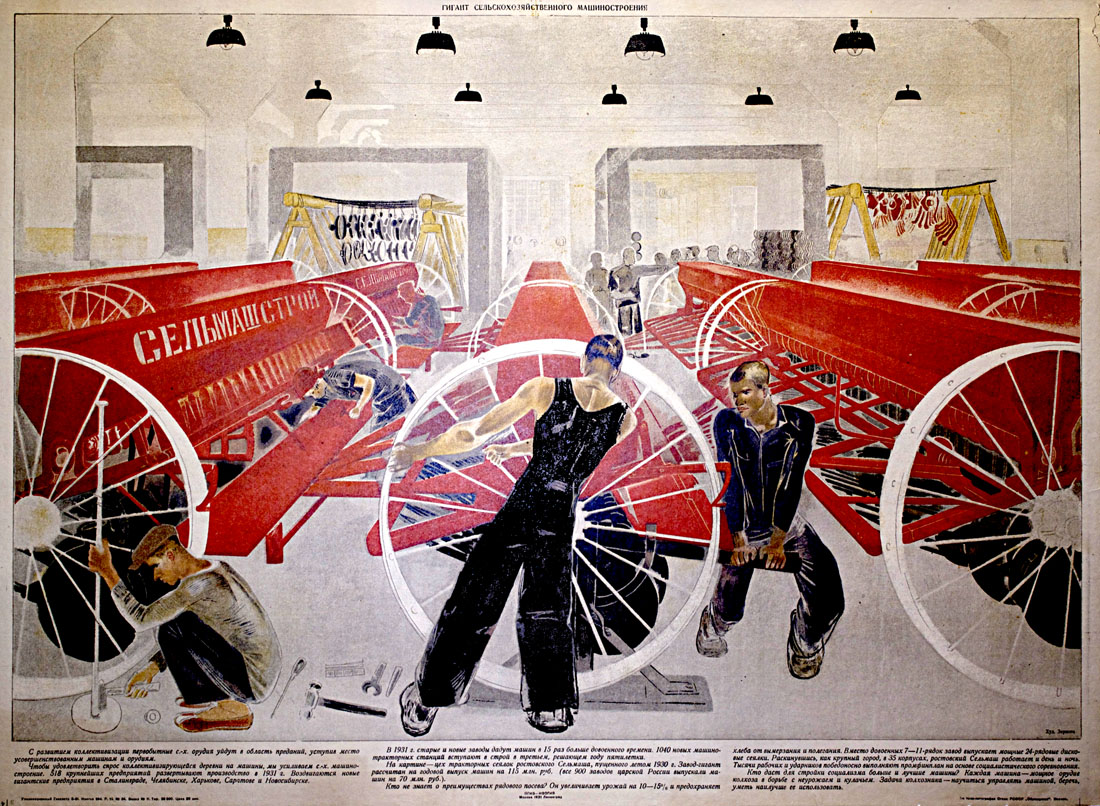 Artist: Zernova, Ekaterina Sergeevna — Зернова, Екатерина Сергеевна
Ekaterina Sergeevna Zernova studied in Moscow at the private art school of the master painter Fedor Rerberg from 1915 to 1918. She continued her studies at GSKhM (State Free Artistic Studios) / Vkhutemas (Russian State Art and Technical School) where she graduated in 1924. She was a prominent artist with OST (Society of Easel Painters) and after that society terminated, she became a member of IzoBrigada (Art Brigade), formed in 1931 to advance 'political realism' in art. IzoBrigada was subsequently dissolved in 1932.
Read More...
Printer: Printer not indicated —
Publisher: Ogiz-IzoGiz, Moscow-Leningrad — Огиз-Изогиз, Москва-Ленинград
Ogiz (Ob"edinenie gosudarstvennykh knizhno-zhurnal'nykh izdatel'stv) is the Association of the State Book and Magazine Publishers. It was established in 1930 by the RSFSR Sovnarkom to centralize all publishing activities in the Soviet Union. Aside from centralization, Ogiz helped eliminate duplication of printed products. Posters, art magazines and artistic books were placed under the Izogiz (Izobrazitel'noe iskusstvo) fine arts section of Ogiz. In 1963, Izogiz was re-named Sovetskii khudozhnik, "Soviet Artist".
Read More...