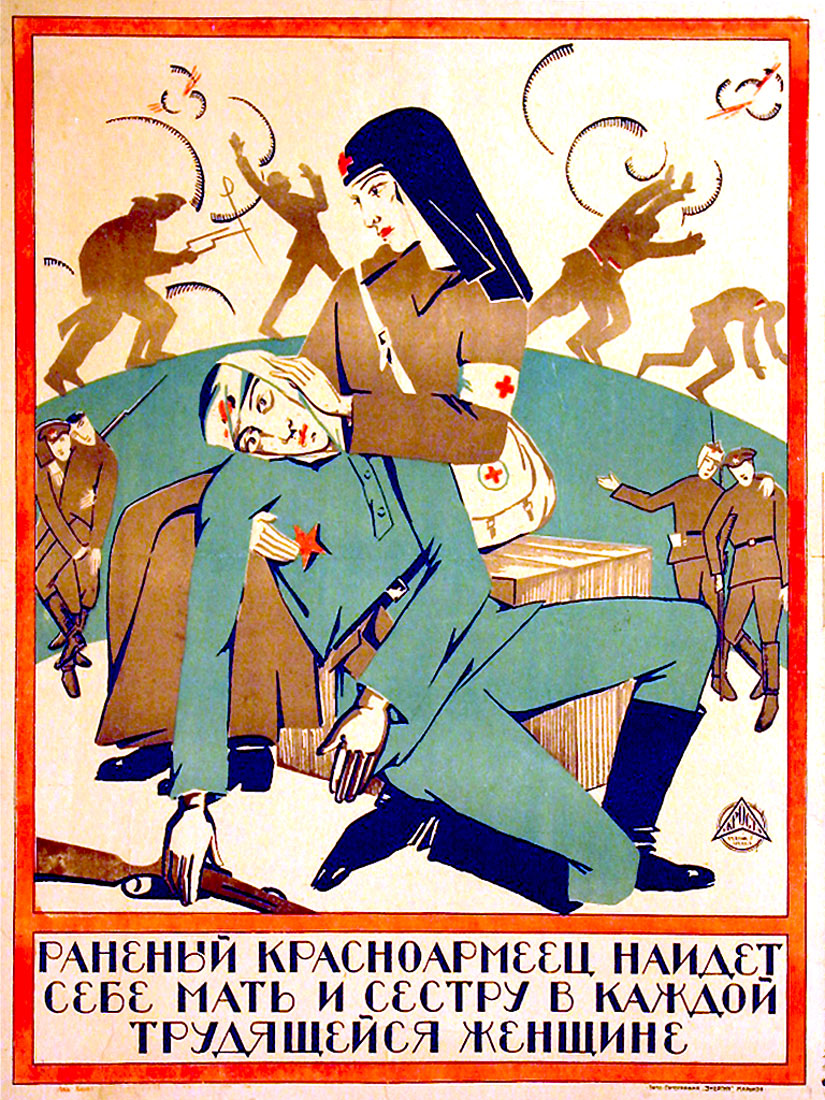 Artist: Aliakrinskii, Petr Aleksandrovich — Алякринский, Петр Александрович
Petr Aleksanderovich Aliakrinskii was a painter, graphic designer, and a poster artist, he studied at the Moscow School of Painting, Sculpture and Architecture under the tutelage of S. V. Ivanov from 1909 to 1910. He began to exhibit his works in 1910. Starting in 1912, while working as a theater artist in Ryazan' and Kozlov, he created caricatures and sketches for Muscovite theater magazines. Between 1918 and 1921, Aliakrinskii taught at the Free Art Studios in Yaroslavl' where he also helmed ...
Read More About This Artist
Printer: Energia (Energy) Typography Workshop, Kharkov — Типография Энергия, Харьков
The name "Energy" was used for a multitude of printers throughout the Soviet Union. This particular printer was located in the Ukrainian Soviet Socialist Republic (Ukrainian SSR) and in the city of Kharkov.
Read More About This Printer
Publisher: UkROSTA (All-Ukrainian Bureau of the Russian Telegraph Agency), Ukraine — УкРОСТА (Всеукраинского бюро Российского телеграфного агентства)
UkROSTA was founded in January 1920 on the existing Bureau of the Ukrainian Press (1918-1919). UkROSTA's main office was located in Kiev. In 1925, with the creation of the Telegraph Agency of the USSR (TASS), UkROSTA lost much of its wider-serving news operations as it became subservient to TASS.
Read More About This Publisher