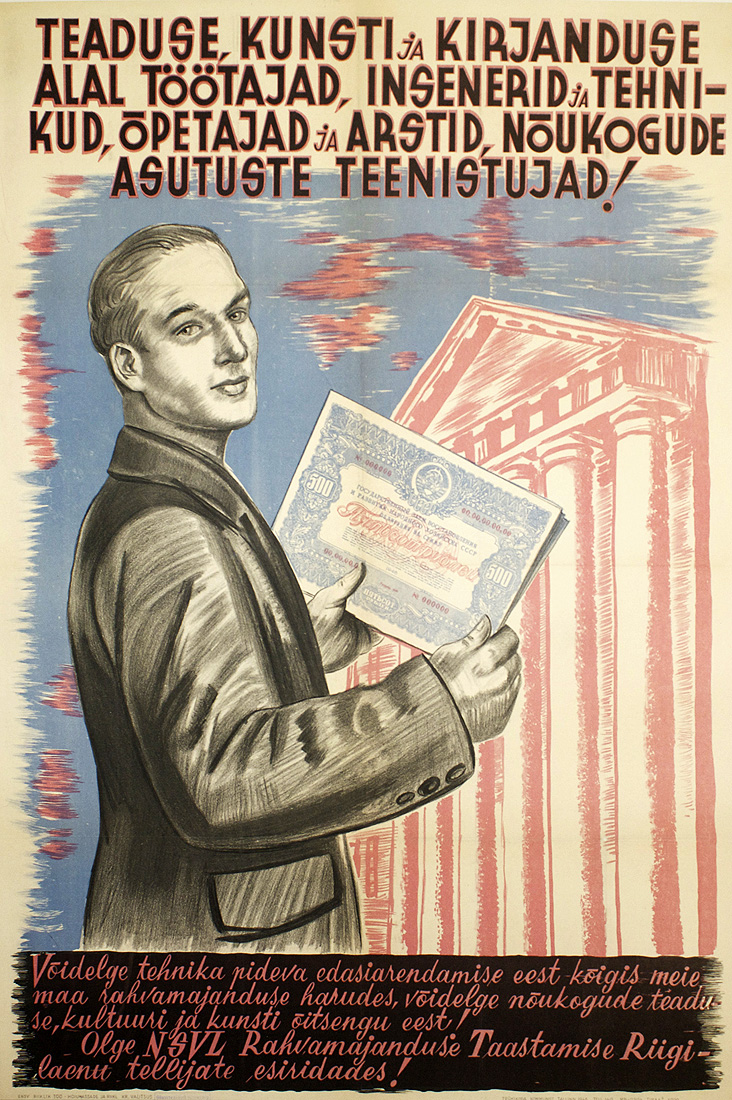 Artist: Artist Unknown — неизвестный художник
The artist's name on the poster is not indicated. By assigning Artist Unknown to a poster it also could mean the artist used a chop mark whereby no signature is seen thus rendering the artist's identity anonymous.
Read More About This Artist
Printer: Kommunist Printing House, Tallinn — Типография Коммунист, Таллинн
Kommunist Printing House (Trükikoda Kommunist in Estonian) was a state-owned entity in the Estonian Soviet Socialist Republic. It disseminated political literature and ephemera in addition to printing books. Located in the city of Tallinn, Kommunist Printing was situated at 2 Pikk Street. Prior to the Soviet Union's incorporation of Estonia into the USSR, the printer served the Tallinn Estonian Publishing Company. The printer's year of foundation is recorded as 1908 -- according to one Sovie...
Read More About This Printer
Publisher: Publisher not indicated —