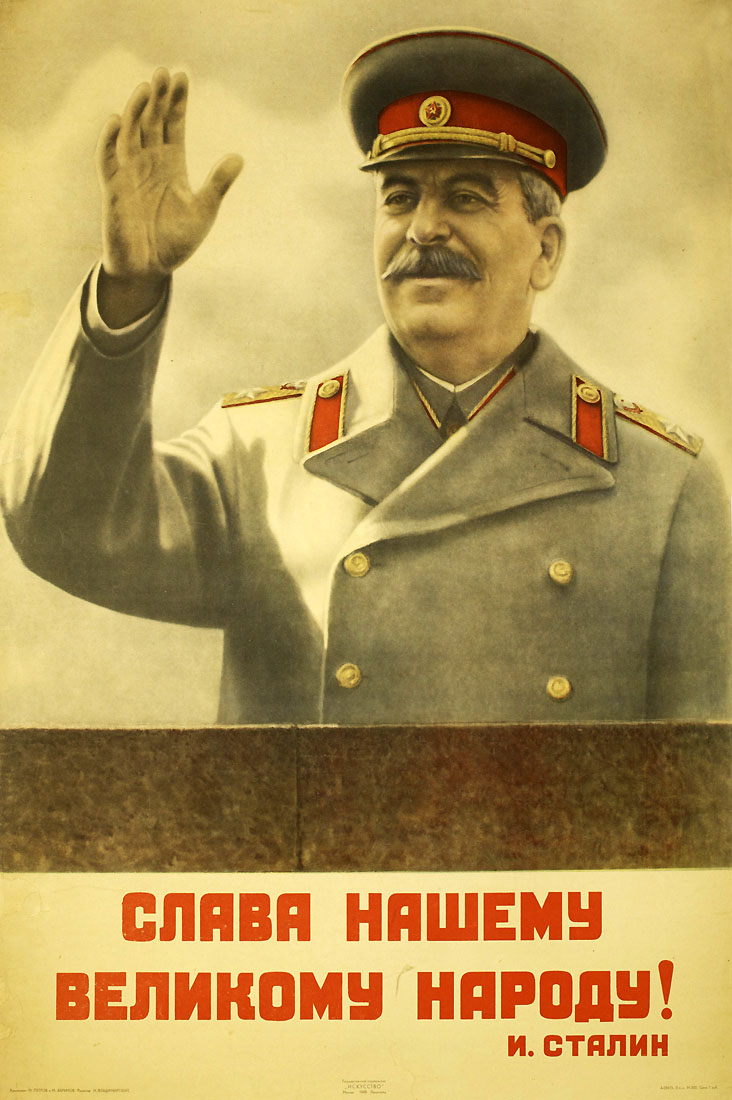 Artist: Petrov, N. — Петров, Н.
Artist: Abramov, Mark Aleksandrovich — Абрамов, Марк Александрович
Born in Ukraine when it was part of the Russian Empire, Mark Aleksandrovich Abramov studied at the Moscow Civil Engineering Institute (MISI) from 1931 to 1936. Along with his brother, he published cartoons under the pseudonym Moa and they appeared in periodicals such as Ateist [Atheist], Rabochaia Moskva [Working Moscow] and Bezbozhnik [The Godless]. In 1932, his drawings appeared under his name in magazines and newspapers including, Krokodil  [Crocodile], Znamia [Banner] and Sovetskaia Zhenshchina [Soviet Woman]....
Read More About This Artist
Printer: Printer not indicated —
Publisher: Iskusstvo (Art Publishing House), Moscow-Leningrad — Искусство, Москва-Ленинград
Iskusstvo was the Art Publishing House (A.K.A. Visual Arts Publishing) that was created in 1936 from Ogiz-Izogiz (State Art and Literature Publishing House). It disseminated books and journals dealing with graphic design and the fine arts, and it issued numerous posters. Since the Iskusstvo banner was part of the State Printing Works in Leningrad (St. Petersburg) and Moscow, its two main offices were located in those two cities.
Read More About This Publisher