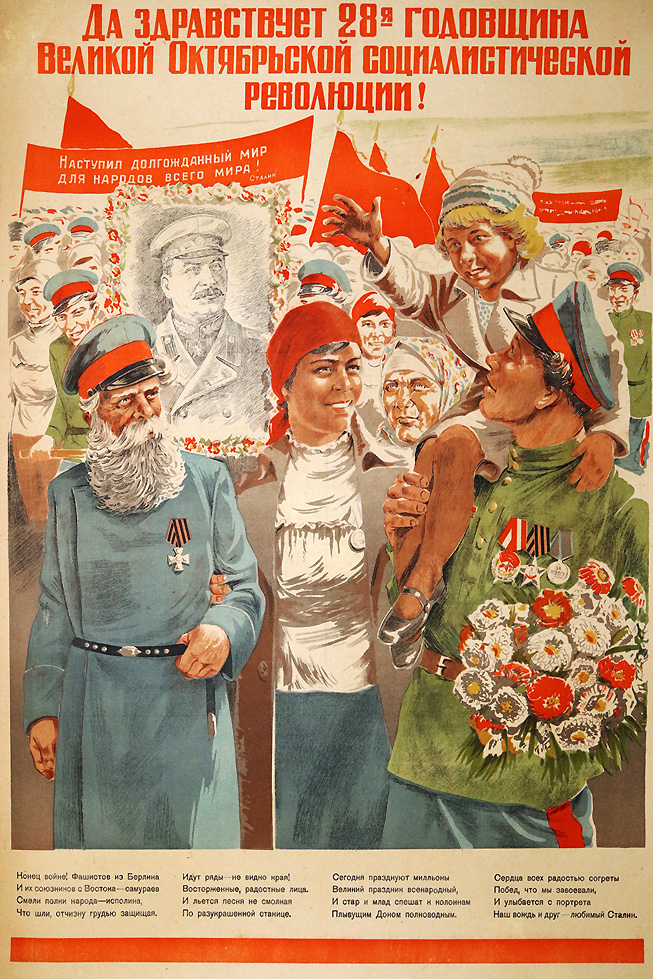 Artist: Gints, Stefan Ivanovich — Гинц, Стефан Иванович
Printer: Chromolithography named for Il'ich of Oblpoligrafizdat, Rostov-On-Don — Хромолитография им. Ильича Облполиграфиздат в Ростове-на-Дону
The chromolithography named for Il'ich was named in honor of Vladimir Il'ich Lenin. It was under the state-owned trust of Oblpoligrafizdat (Regional Department for the Printing and Publishing Industry). The printer was located in Rostov-On-Don, a city in southern Russia.
Read More About This Printer
Publisher: Art Fund of the USSR — Художественный фонд СССР (РСФСР)
The Art Fund of the USSR was an organization developed with financial support of the state and with the Artists' Union of the USSR. The Artists' Union of the USSR administered the Art Fund of the USSR in addition to managing the Board of Exhibitions, the Central Educational and Experimental Workshop, the Propaganda Poster Agency, and the Sovetskii Khudozhnik Publishing House. Via decree, wages paid to union artists and designers included payments to the Art Fund...
Read More About This Publisher