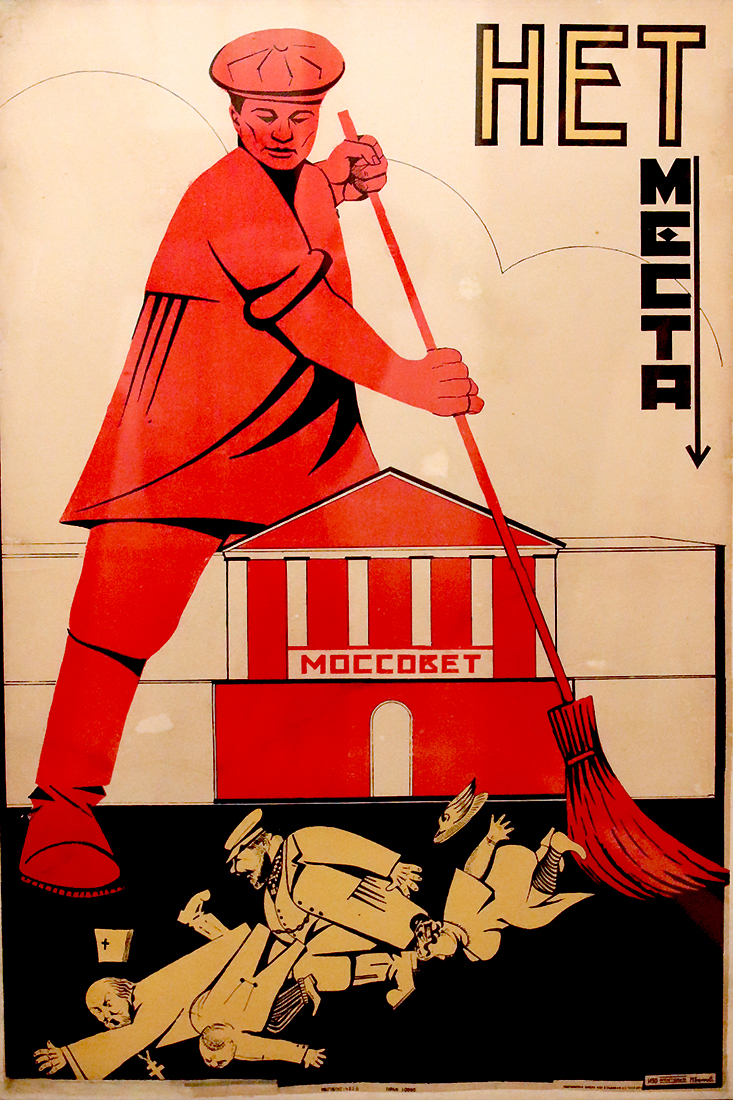 Artist: Borovkov, M. — Боровков, М.
Printer: Mospoligraf (Moscow Polygraphic) 15th Lithography Workshop, Moscow (formerly Mashistov) — 15-я Литография «Мосполиграф», Москва (бывш. Машистова)
The Mospoligraf 15th Lithography Workshop was located at 23 Bol'shaia Sadovaia Street in Moscow. Its history begins with Ivan Mikhailovich Mashistov (1851-1914) the founder and managing director of Mashistov Typolithography. His firm printed magazines, historical books, and during the First World War, it printed and published patriotic posters. Under the Soviets, Mashistov Lithography became the 15th Lithographic Workshop and, it was also known as the MGSNKh (Moscow City Council of National Economy) Typo-lithography Workshop. In 1922 the ...
Read More About This Printer
Publisher: Publisher not indicated —