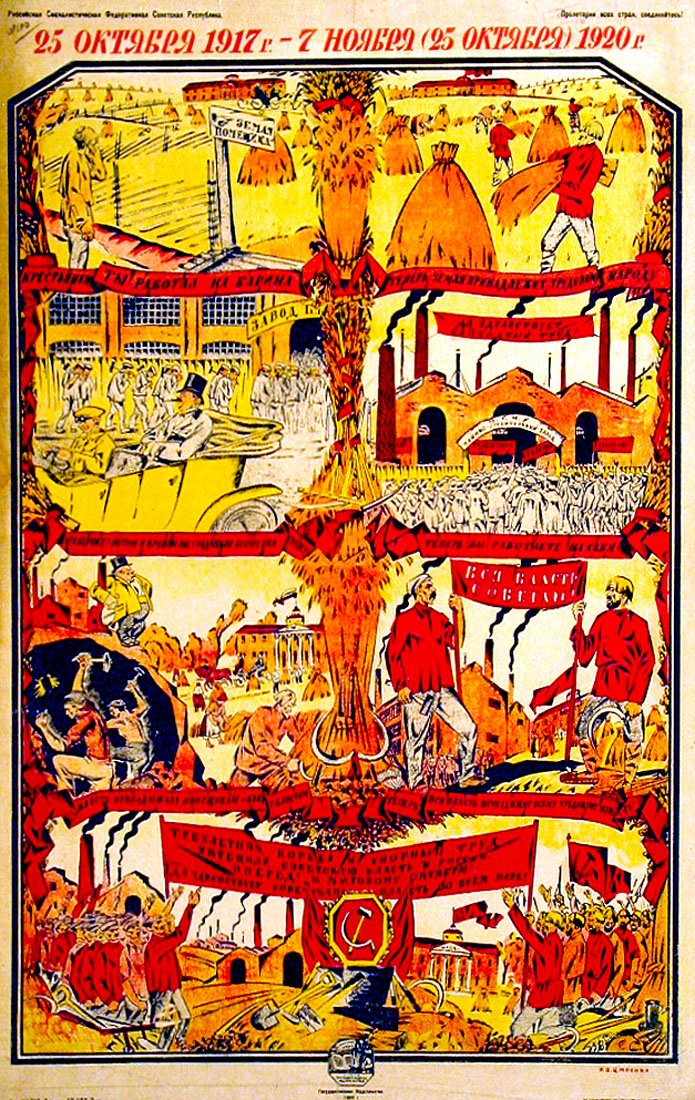 Artist: Mel'nikov, Dmitrii Ivanovich — Мельников, Дмитрий Иванович
Printer: 5th State Typolithography Workshop, Moscow (formerly Russian Partnership) — 5-я государственный типо-литография, (бывш. Русское товарищество)
Before nationalization, the 5th State Typolithography Workshop in Moscow was Russian Partnership Printing House on Krivoarbatskii (curved) lane. The 5th Lithography was placed under the Mosoblpoligraf printing trust. It is not to be confused with the 5th Typography Workshop that was also in Moscow during the same period. Krivoarbatskii Lane became Melnikov Lane (for architect Konstantin Melnikov who lived at number 10) and in 1936, it became Zhukov Street in honor of engineer Nikolai Zhkovskii who lived ...
Read More About This Printer
Publisher: State Publishing House — Государственный издательство
The State Publishing House had its origins in Imperial Russia as the Royal Print Yard in St. Petersburg. The Soviets nationalized the print yard in 1917 and requisitioned its presses. From requisitioning emerged the Publishing House of the Petrograd Soviet that was formed in the winter of 1917 by the Literary and Publishing Department of People's Commissariat for Education. As the Red Army controlled more provinces and cities in former Imperial Russia, the State Publishing House developed ...
Read More About This Publisher