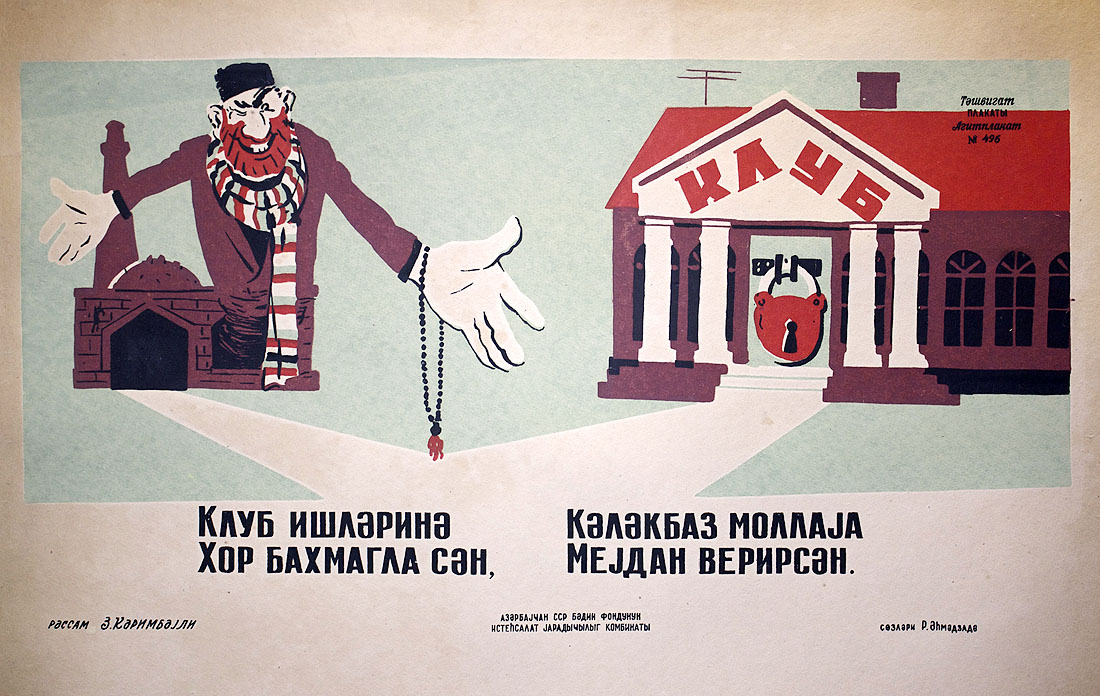 Artist: Karimbeili (Karimbeyli), Zia Abdullovich — Каримбейли, Зия Абдуллович
Zia Abdullovich Karimbeili was a Soviet graphic artist and illustrator. In Azerbaijan, he was a pioneer in the genre of cartoons and in 1952, Karimbeili worked as an illustrator for the satirical magazine Kirpi (Hedgehog). The magazine was groundbreaking in its depiction of societal problems via the aid of humorous caricatures. Karimbeili was also an artist with Agitplakat, the Moscow-based artist collective formed in 1956. Soviet-era published sources alternatively cite the artist's name as Ziya Abdullovich Ka...
Read More About This Artist
Publisher: Agit-plakat (Agitational Poster), Moscow — Агит-плакат, Москва
Agit-plakat was an artistic organization formed in 1956 in Moscow by group of artists from the Artists Union of the USSR. Agit-plakat artists designed posters using a screen-printing process that generated artwork geared towards exhibitions opposed to the design of a poster for mass printing. Agit-plakat designs harkened back to the minimalistic styles employed by artists of the ROSTA (Russian Telegraph Agency) and TASS (Telegraph Agency of the Soviet Union) Windows Studio both prior to and ...
Read More About This Publisher