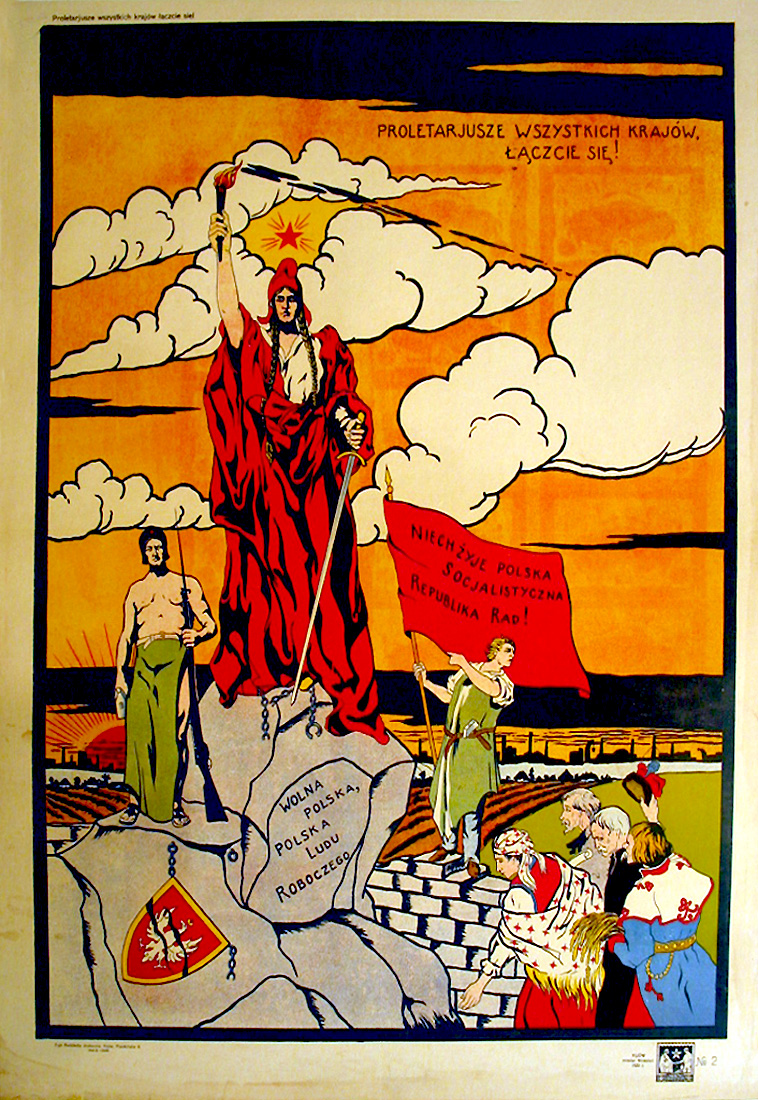 Artist: Artist Unknown — неизвестный художник
The artist's name on the poster is not indicated. By assigning Artist Unknown to a poster it also could mean the artist used a chop mark whereby no signature is seen thus rendering the artist's identity anonymous.
Read More About This Artist
Printer: 2nd Soviet Typography [Photo-Lithography] Workshop, Kiev —
The 2nd Soviet Typography Workshop was located at 4 Pushkin Street in Kiev, Ukraine. Over a period of management changes, this printer was also known as the Photo-Lithography Workshop as well as the Soviet Printing Office.
Read More About This Printer
Publisher: Polish Communist Publishing House — Польское коммунистическое издательство