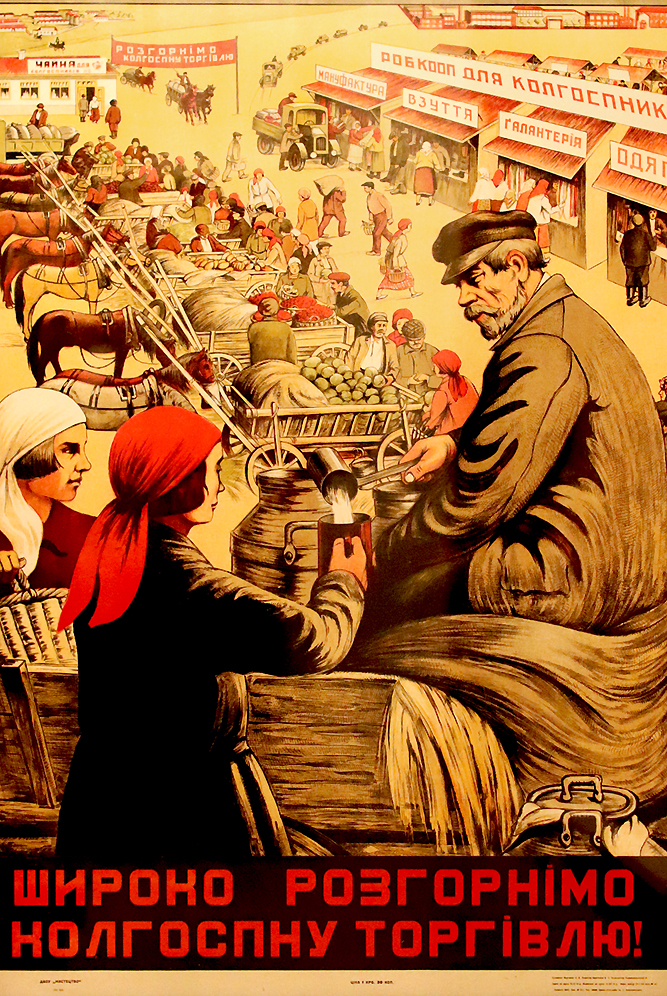 Artist: Martinov, A.V. — Мартинов, А.В.
Printer: Chromolit Lithography Workshop named for Comrade Dzerzhinskii, Kharkov — Хромолит Типо-литография имени т. Дзержинского, Харьков
Located in the town of Kharkov in the Ukrainian SSR, the Chromolit Lithography Workshop was named in honor of Feliks Edmundovich Dzerzhinskii (1877-1926). Dzerzhinskii was head of the All-Russian Extraordinary Commission (VChK) that was also known as the Cheka, a "secret" police unit that handed internal and political affairs.
Read More About This Printer
Publisher: Mistetstvo (Art Publishing House), Ukrainian SSR — Мистецтво (Искусство издательство Госкомиздата УССР)
Mistetstvo (Art Publishing House) was founded in Kharkov (Ukrainian SSR) between 1932-'34. It moved to Kiev in 1935. The publisher's chief output comprised of posters, portraits, artistic monographs and sheet music.
Read More About This Publisher