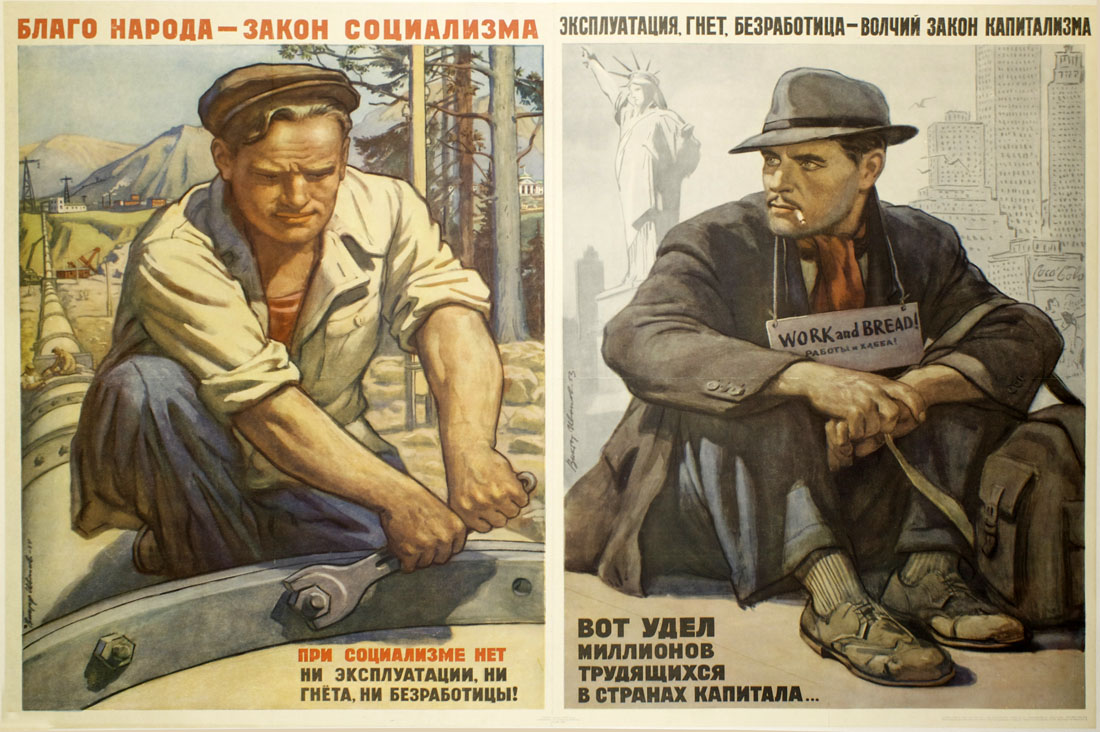 Artist: Ivanov, Viktor Semenovich — Иванов, Виктор Семёнович
Viktor Ivanov attended Moscow Secondary Professional Art School from 1926 to 1929. In 1928, he took classes at a studio of Dmitrii Kardovskii and, from 1929 to 1933, he continued his education at the Institute of Painting, Sculpture and Architecture affiliated with the Russian Academy of Arts in Leningrad. Viktor Ivanov began to work for the central publishing house Ogiz-Izogiz in 1931 where he achieved acclaim as a graphic designer with a concentration in poster development. Ivanov began to exhibit professionally in 1934.  He contributed to the TASS (Telegraph Agency of the Soviet Union) Studios between 1941 and 1943 and created approximately nineteen posters for that entity.
Read More...
Printer: Printer not indicated —
Publisher: IzoGiz (State Publishing House of Fine Art), Moscow —
Izogiz was the fine arts section of Ogiz publishing. In 1963, Izogiz was re-named Sovetskii khudozhnik, "Soviet Artist".
Read More...