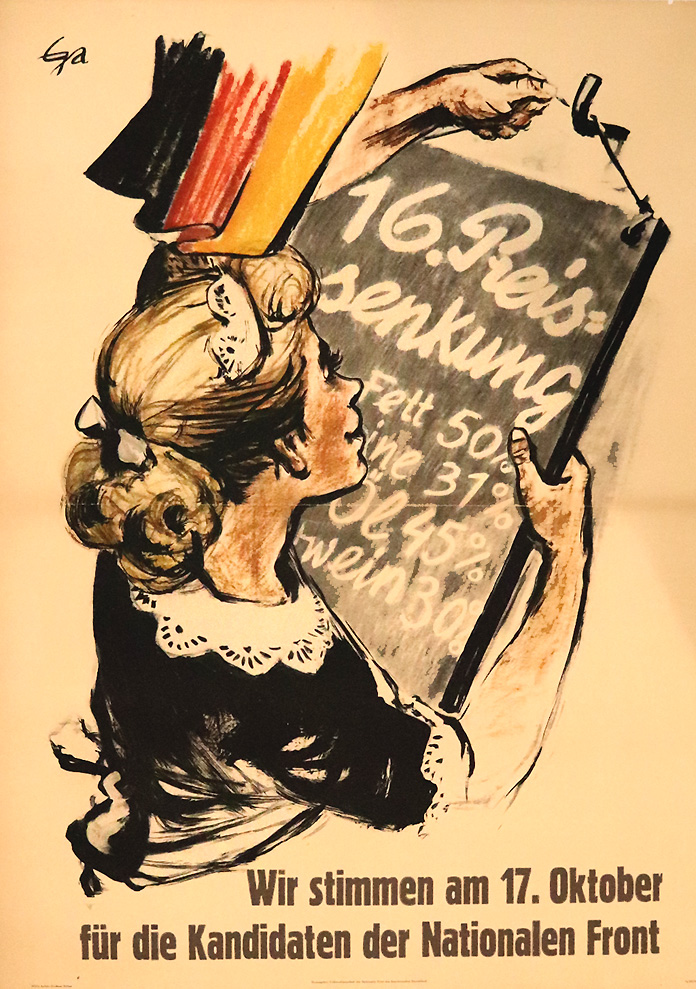 Printer: Aufbau-Druckerei (Construction-Printing), Köthen — Строительная полиграфия, Кётен
The Aufbau-Druckerei (Construction-Printing) was located in Köthen, a city in the eastern section of Germany. It is the capital of the district of Anhalt-Bitterfeld in Saxony-Anhalt. According to German publications, the firm Construction-Printing was in existence prior to World War II. After the war, the town of Köthen was geographically situated within the Soviet zone of Allied Occupied Germany and in 1949, East Germany was established in the Soviet Occupation Zone.
Read More About This Printer
Publisher: National Front of Democratic Germany — Национальный фронт демократической Германии
Founded in 1950, the National Front of the German Democratic Republic (Nationale Front der Deutschen Demokratischen Republik) was an alliance of political parties in East Germany (DDR). The group of parties was controlled by the SED or, Socialist Unity Party of Germany (Sozialistische Einheitspartei Deutschlands), the ruling political party of the East German parliament.
Read More About This Publisher