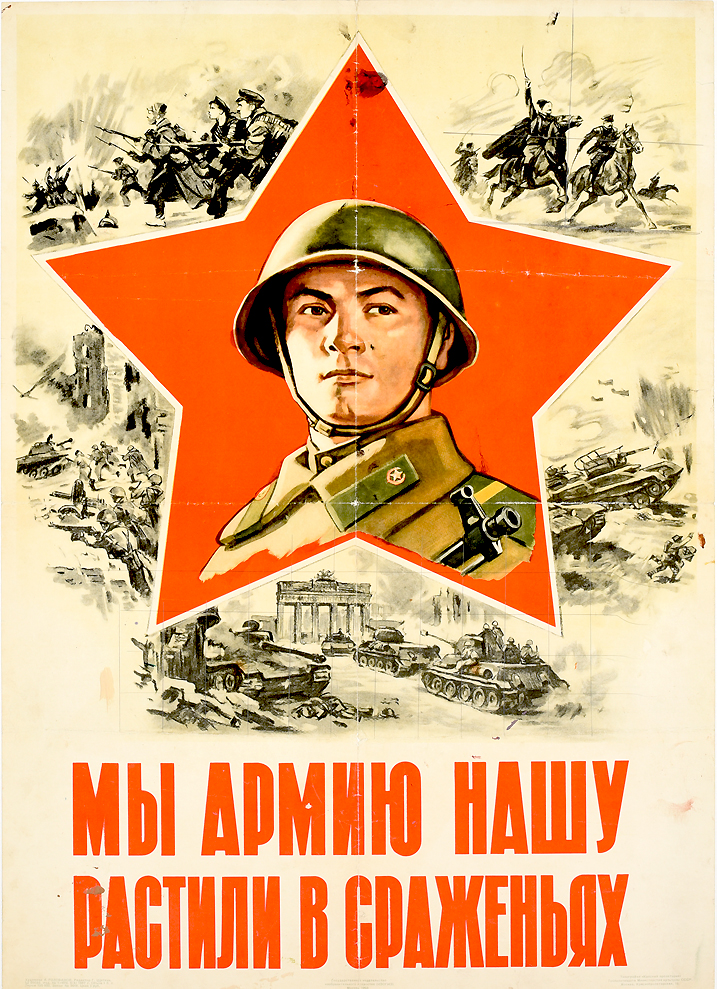 Artist: Golovanov, Leonid Fedorovich — Голованов, Леонид Федорович
Printer: Krasnii Proletarii (Red Proletarian), Moscow —
The Krasnii Proletarii Workshop (A.K.A. 3rd Krasnii Proletarii Typography Workshop) was located at 16 Krasnoproletarskaia Street in Moscow. Around 1920 the printing workshop was placed under the management of the Poligrafkniga (Book and Magazine Printing) Trust. Historically, this printer was first under the ownership of the Russian entrepreneur Ivan Kushnerev who founded the Ivan Kushnerev & Company Printing Shop in 1869 in Moscow. When Kushnerev died in 1896 his company was one of the largest printers in Imperial Russia. The Kushnerev shop was nationalized by the Soviets in 1919 and consigned to the Printing Section of the Moscow Economic Council. It was then re-named the 3rd State Typolithography Workshop and, for a brief period, it was the 20th State Typolithography Workshop. It became the 3rd Krasnii Proletarii Book Printing Plant when its location (on Pimenovskaia Street) was re-named Krasnoproletarskaia (Red Proletarian) Street. The workshop retained the Krasnii Proletarii moniker while its management (via a series of state trusts) varied over the next fifty years.
Read More...
Publisher: IzoGiz (State Publishing House of Fine Art), Moscow —
Izogiz was the fine arts section of Ogiz publishing. In 1963, Izogiz was re-named Sovetskii khudozhnik, "Soviet Artist".
Read More...