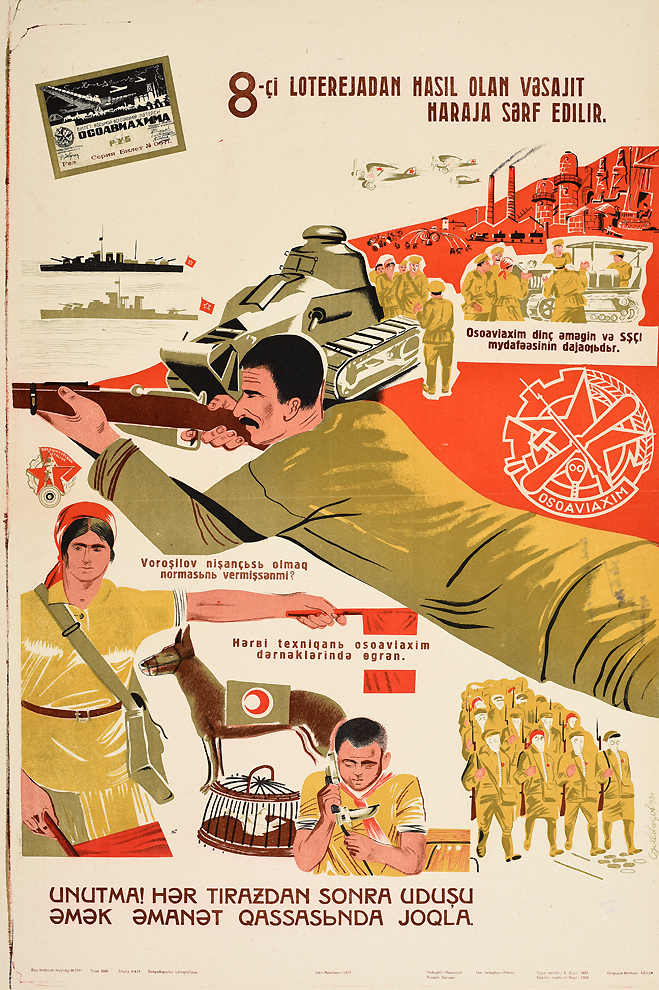 Artist: Khal'kov, S. — Хальков, С.
Printer: Bakpoligraf Trust Lithography, Baku [Azerbaijan] — Бакполиграф Трест Литографии, Баку [Азербайджан]
Publisher: Azerneshr Publishing House, Baku — Издательство Азернешр, Баку
Azerneshr (Azərnəşr) began operations in the early 1920s and served as the State Publishing House of the Azerbaijan Soviet Socialist Republic. As an active publishing house in the 21st century, Azerneshr also publishes material in languages such as Lezgi, Kurdish, Udi and Khinalug.
Read More About This Publisher