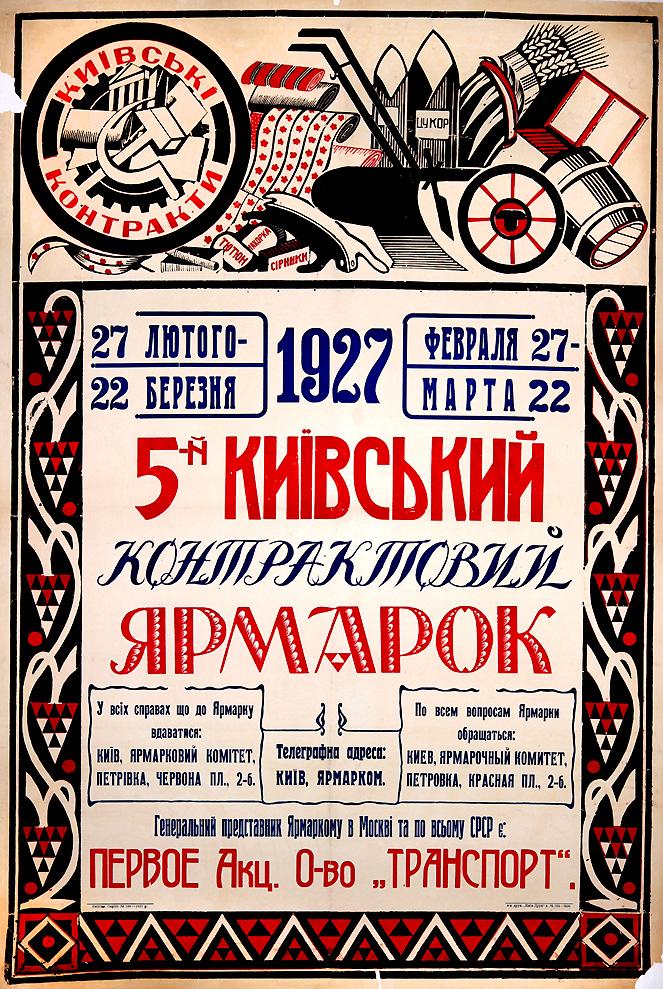 Artist: Artist Unknown — неизвестный художник
The artist's name on the poster is not indicated. By assigning Artist Unknown to a poster it also could mean the artist used a chop mark whereby no signature is seen thus rendering the artist's identity anonymous.
Read More About This Artist
Printer: Kiev-Druk Trust Typography Printing House, Kiev — Tипография Киев-Друк Трест, Киев
Kiev-Druk (i.e. Kiev-Printing) was a major typographic firm in the Ukrainian Soviet Socialist Republic from the 1920s to the 1930s. It turned out printed materials including books and posters. While its offices were located at 19 Lenin Boulevard in Kiev, the trust managed several Kiev-based printers and had satellite departments around the Ukrainian Soviet Socialist Republic.
Read More About This Printer
Publisher: Publisher not indicated —