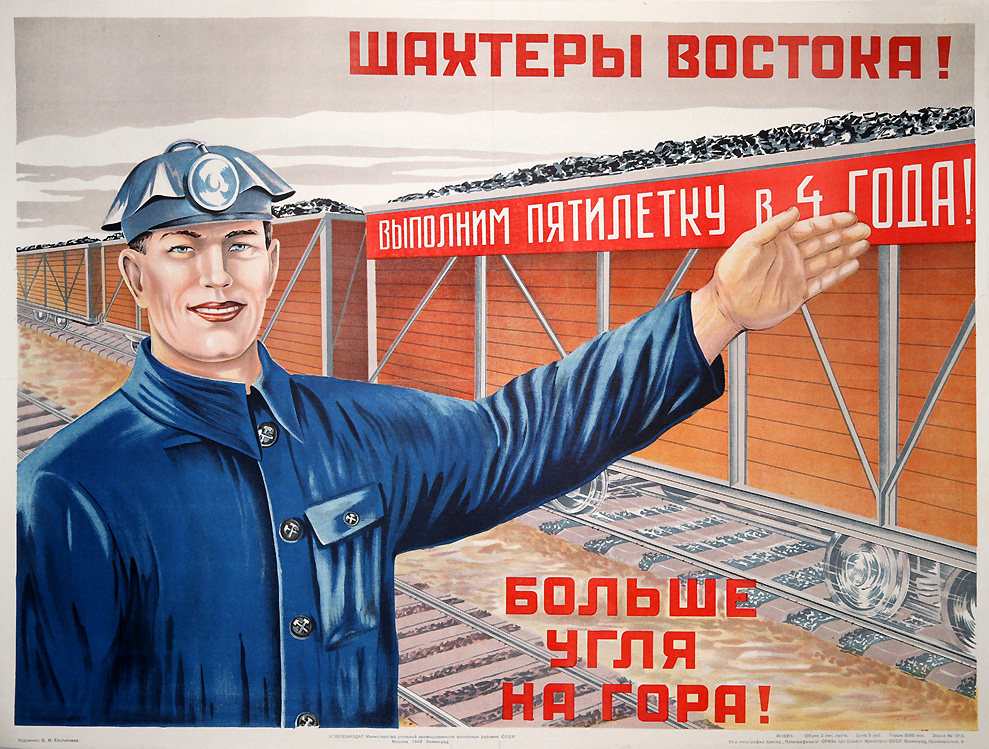 Artist: Evstigneev, B.I. — Евстигнеев, Б.И.
Printer: 24th Lithography Workshop of the Poligrafkniga Trust of Ogiz, Leningrad —
Historically, the 24th Lithography Workshop was owned by Fedor Kibbel' prior to Soviet nationalization. It was located at Kronverkskaia and Mir Streets in St. Petersburg (Petrograd). Shortly after the workshop was nationalized, it became the 1st State Lithography Workshop named in honor of Mikhail Pavlovich Tomskii (1880-1936), the head of the Soviet trade union and director of the State Publishing House. By the 1930s, this workshop became the 24th Lithography Workshop of Ogiz (Association of State Book and Magazine Publishers) and it was managed by the Poligrafkniga (Book and Magazine Printing) Trust.
Read More...