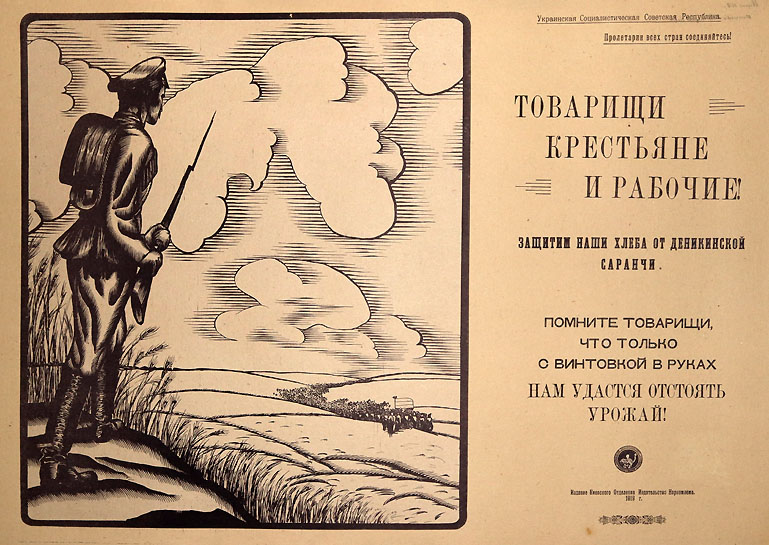 Artist: Artist Unknown — неизвестный художник
The artist's name on the poster is not indicated. By assigning Artist Unknown to a poster it also could mean the artist used a chop mark whereby no signature is seen thus rendering the artist's identity anonymous.
Read More...
Printer: Printer not indicated —
Publisher: Narkomzem (People's Commissariat of Agriculture) — Наркомзем (Народный комиссариат земледелия)
The People's Commissariat for Agriculture (Narkomzem) was established in Petrograd in October, 1917. In the 1920s, it was supplanted by the Ministry of Agriculture and Food that served to unify the various republic-based Narkomzem offices.
Read More...