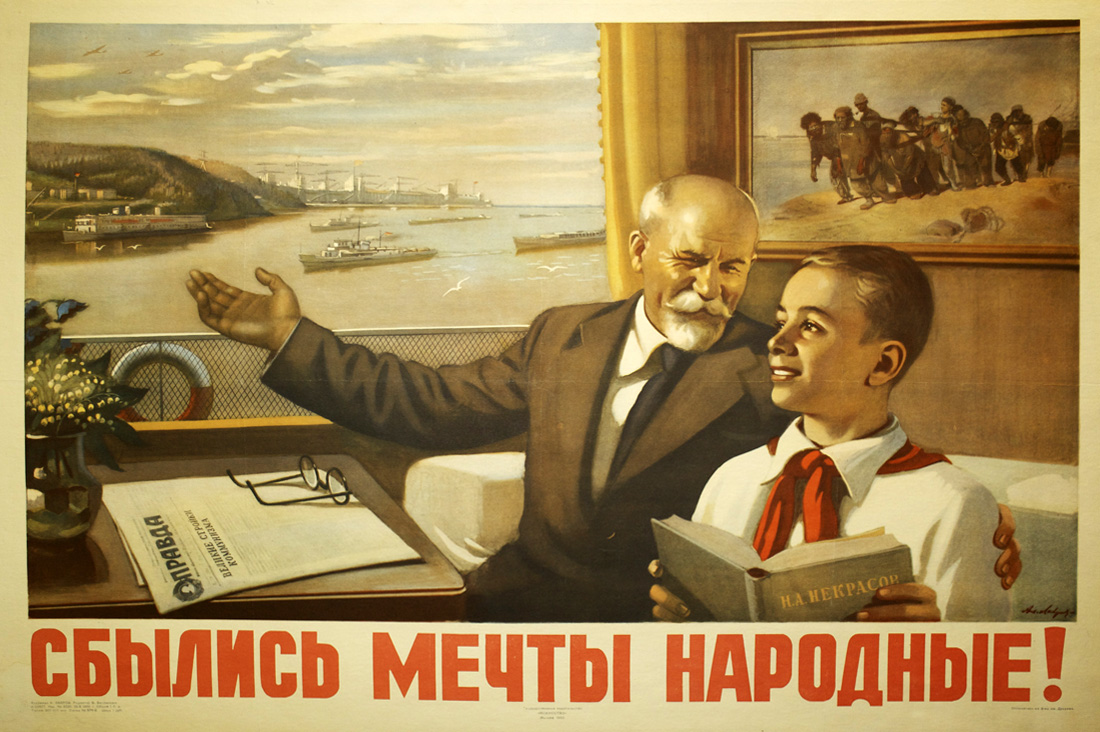 Artist: Lavrov, Aleksei Ivanovich — Лавров, Алексей Иванович
Printer: Printing plant named for Dunaev — Типография имени Дунаева
Evlampii Aleksandrovich Dunaev (1877-1919) was assistant chairman of the Soviet of Nizhny Novgorod city as well as a member of its presidium. He also was a Bolshevik member of the city's municipal duma. In the period immediately following the Russian Revolution, Dunaev worked in the provisioning committee and in the Nizhny Novgorod Council of the Economy. During the Russian Civil War, he reportedly died from typhus.
Read More...
Publisher: IzoGiz (State Publishing House of Fine Art), Moscow —
Izogiz was the fine arts section of Ogiz publishing. In 1963, Izogiz was re-named Sovetskii khudozhnik, "Soviet Artist".
Read More...