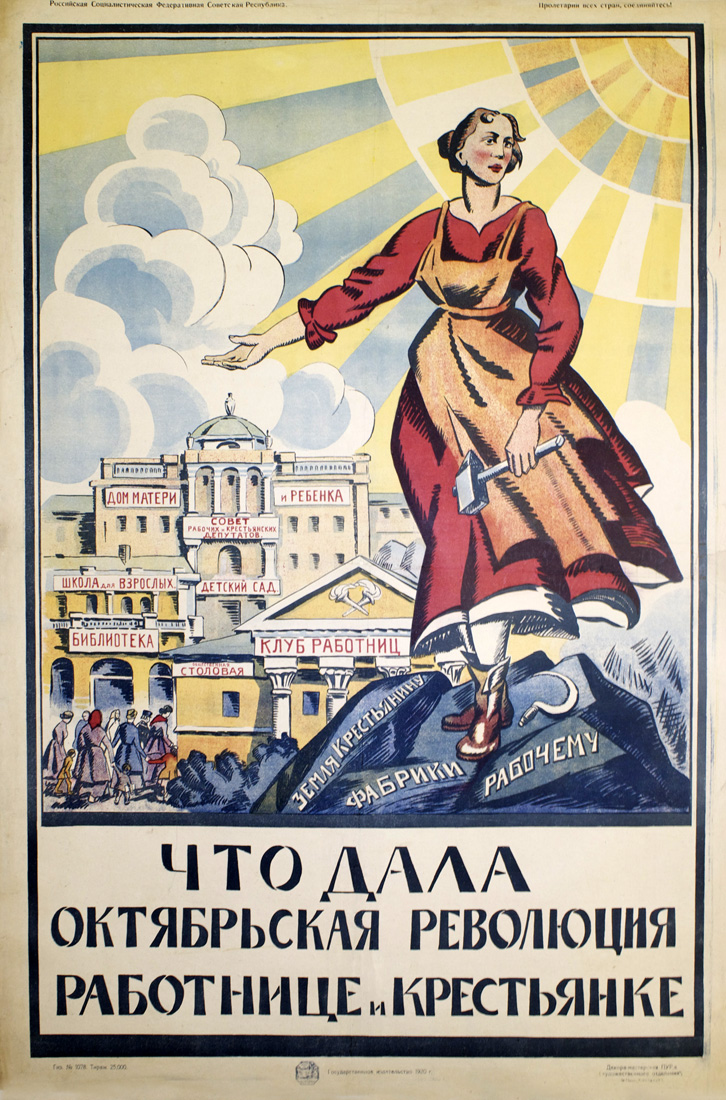 Artist: Political Directorate of the Red Army, Decorative-Studio Art Department (PUR) — ПУР, Декора-мастерская художественное отделение
PUR was organized in May 1919 after the All-Russian Bureau of Military Commissars (VBVK) was abolished. PUR was formed (in part) to "guide party political work in the Red Army and Navy". According to historian Francesco Benvenuti, the entity "…was beset with difficulties of internal coordination, in particular between the divisional and higher levels." Its artistic component was formed out of the artist's section of the Political Department of the RVSR (Revolutionary Military Council of the Republic).
Read More...
Printer: R. Bеkman Lithography, Moscow —
Publisher: State Publishing House, Moscow — Государственное издательство, Москва
In May 1919, the All-Russian Central Executive Committee created the State Publishing House of the RSFSR (Russian Soviet Federative Socialist Republic), Moscow. The State Publishing House had its origins in Imperial Russia as the Royal Print Yard in St. Petersburg. As the Red Army controlled more provinces and cities in former Imperial Russia, the State Publishing House developed offices outside St. Petersburg. The State Publishing House, Moscow is sometimes cited in historical references as the "State Publishing House, RSFSR" signifying its location in the Russian Republic.
Read More...