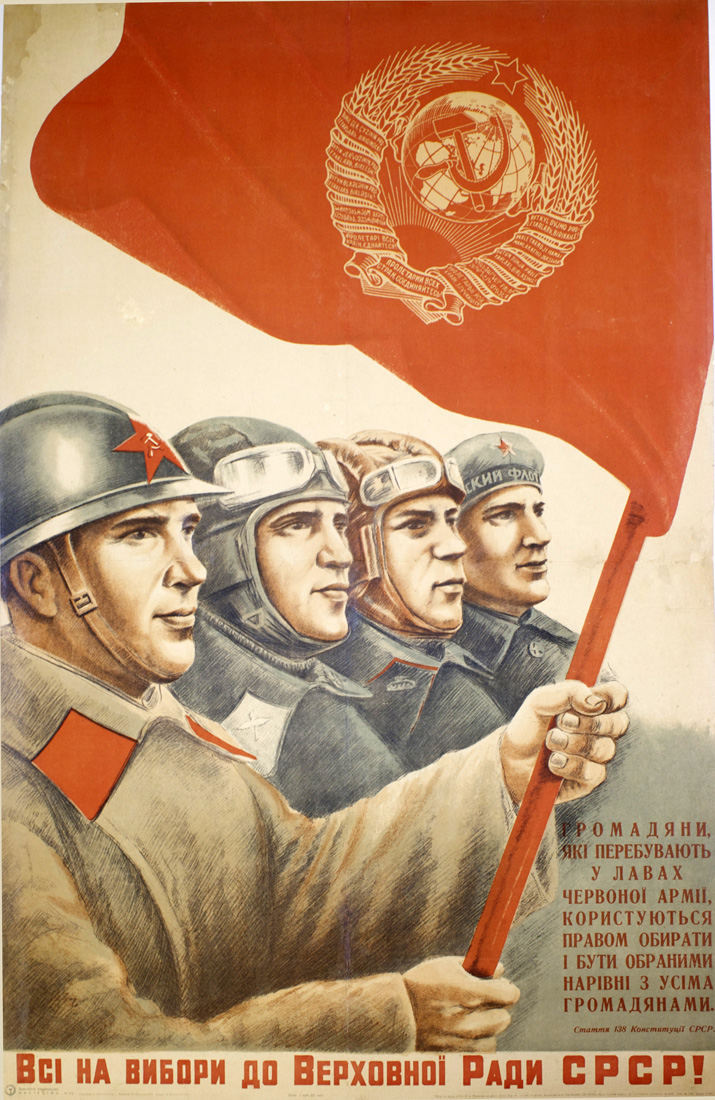 Artist: Rozenberg, A.M. — Розенберг, А. М.
Printer: Partvidav Book Printing Plant of the Central Committee of the Communist Party (Bolshevik) Ukraine —
Partvidav means "Party Publishing"
Read More...
Publisher: Mistetstvo (Art Publishing House), Ukraine — Мистецтво
The "Art" Publishing House was founded in Kharkov, Ukrainian SSR between 1932-'34. It moved to Kiev in 1935.
Read More...