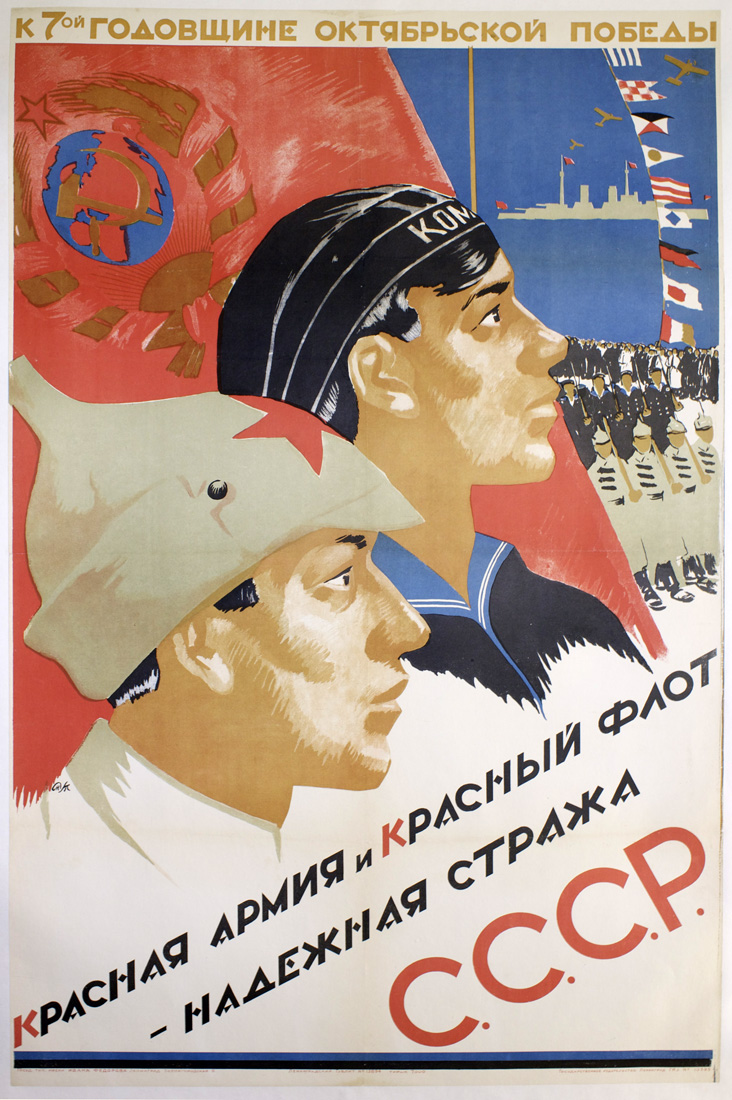 Artist: Artist Unknown — неизвестный художник
The artist's name on the poster is not indicated. By assigning Artist Unknown to a poster it also could mean the artist used a chop mark whereby no signature is seen thus rendering the artist's identity anonymous.
Read More About This Artist
Printer: Typography Workshop named for Ivan Fedorov, Leningrad — Издательства Типография им. Ивана Федорова
The Typography Workshop named for Ivan Fedorov was at 11 Zvenigorodskaia Street in Leningrad and was named for Ivan Fedorov (c.1525-1583) who is historically referred to as the "first" Russian printer. Prior to the workshop's nationalization, it belonged to the firm of Roman Golike and Artur Vilborg. Immediately after nationalization, the workshop became the 15th State Typography Workshop in the period after the Russian Revolution, and it subsequently was named the 3rd Typography ...
Read More About This Printer
Publisher: State Publishing House, Leningrad — государственное издательство, Ленинград
The State Publishing House had its origins in Imperial Russia as the Royal Print Yard in St. Petersburg. After the Soviets nationalized the print yard in 1917, that action formed the Publishing House of the Petrograd Soviet directed by the Literary and Publishing Department of People's Commissariat for Education. In 1919, the publishing house became Petrogosizdat and in 1924, it was renamed Lengosizdat (A.K.A. Lengiz) when St. Petersburg changed to Leningrad in honor of Vladimir Lenin.
Read More About This Publisher