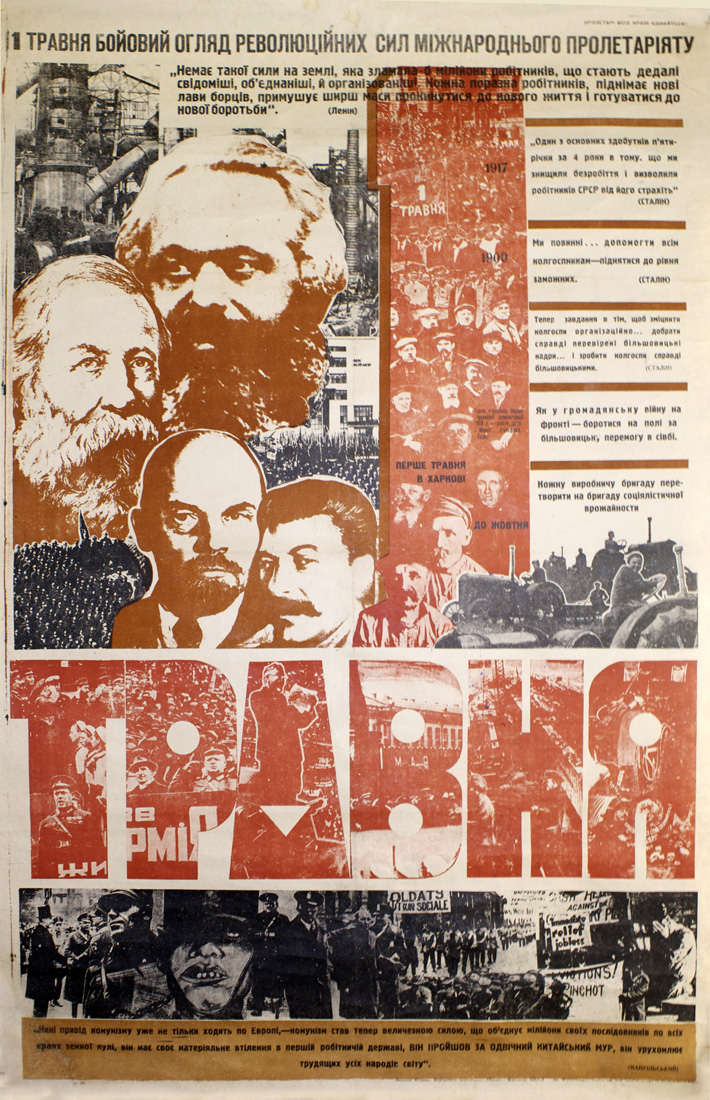 Artist: Artist Unknown — неизвестный художник
The artist's name on the poster is not indicated. By assigning Artist Unknown to a poster it also could mean the artist used a chop mark whereby no signature is seen thus rendering the artist's identity anonymous.
Read More About This Artist
Printer: Chromolit Lithography Workshop named for Comrade Dzerzhinskii, Kharkov — Хромолит Типо-литография имени т. Дзержинского, Харьков
Located in the town of Kharkov in the Ukrainian SSR, the Chromolit Lithography Workshop was named in honor of Feliks Edmundovich Dzerzhinskii (1877-1926). Dzerzhinskii was head of the All-Russian Extraordinary Commission (VChK) that was also known as the Cheka, a "secret" police unit that handed internal and political affairs.
Read More About This Printer