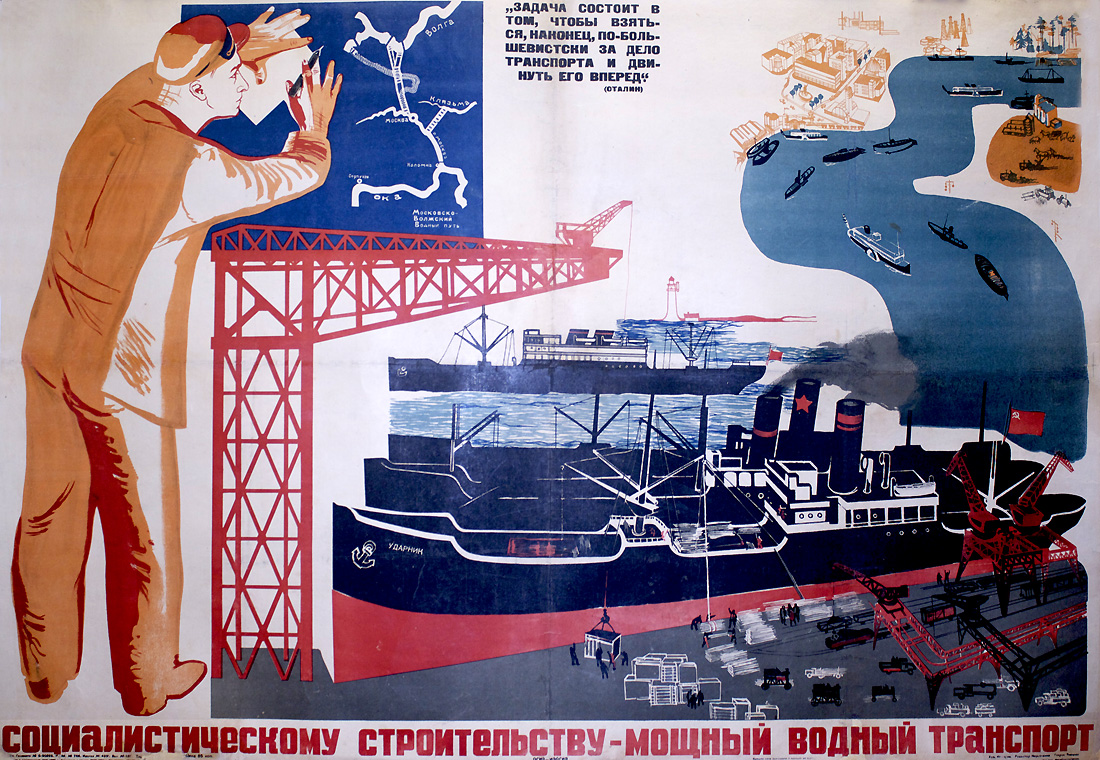 Artist: Kokorin, Anatolii Vladimirovich — Kокорин, Aнатолий Bладимирович
Printer: Mosoblpoligraf (Moscow Regional Printers), Moscow —
Mosoblpoligraf was a regional, state-owned printing trust created in the mid-1920s during the period when the Soviet Union was consolidating its best and most productive printers. The 5th Lithography Workshop, 12th Lithography Workshop, 16th Lithography Workshop and the 26th Lithography Workshop were all Moscow-based printers under the Mosoblpoligraf banner.
Read More...
Publisher: Ogiz-IzoGiz, Moscow-Leningrad — Огиз-Изогиз, Москва-Ленинград
Ogiz (Ob"edinenie gosudarstvennykh knizhno-zhurnal'nykh izdatel'stv) is the Association of the State Book and Magazine Publishers. It was established in 1930 by the RSFSR Sovnarkom to centralize all publishing activities in the Soviet Union. Aside from centralization, Ogiz helped eliminate duplication of printed products. Posters, art magazines and artistic books were placed under the Izogiz (Izobrazitel'noe iskusstvo) fine arts section of Ogiz. In 1963, Izogiz was re-named Sovetskii khudozhnik, "Soviet Artist".
Read More...