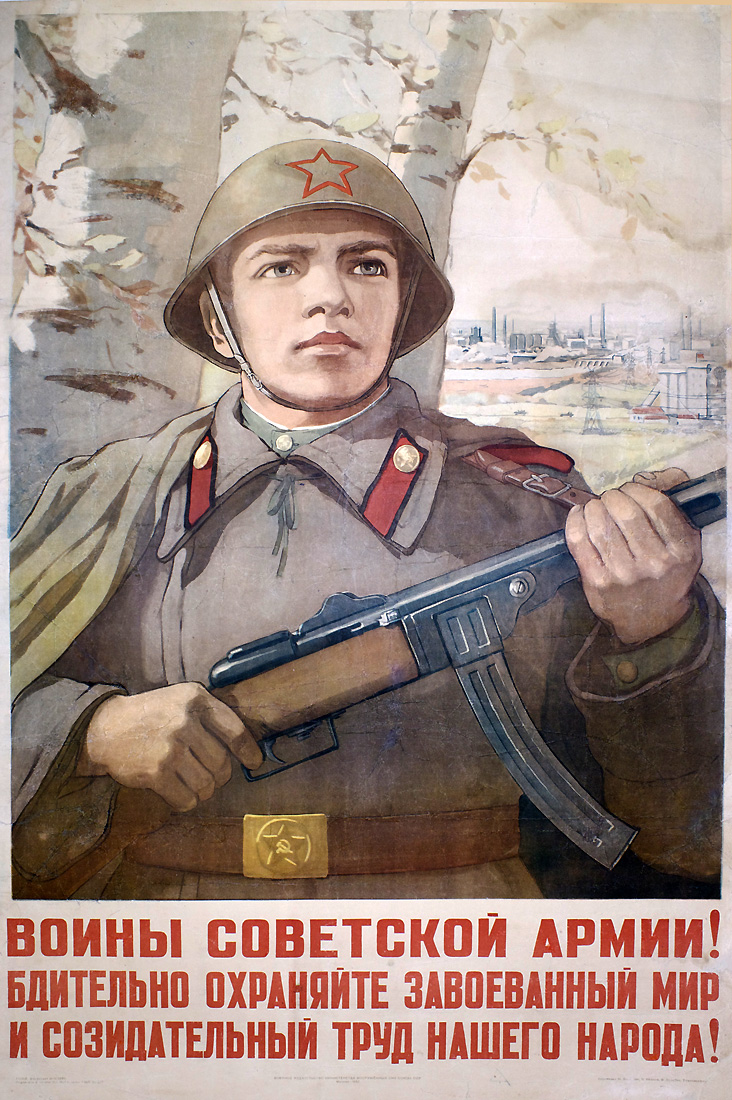 Artist: Ivanov, Konstantin Konstantinovich — Иванов, Константин Константинович
Konstantin Konstantinovich Ivanov initially received art instruction from his father, the noted graphic artist Konstantin L. Ivanov. Formal instruction began for Konstantin Konstantinovich as early as 1933 when he attended an art school in Leningrad. It was from that point that he dedicated his life to graphic design. During World War II, Ivanov worked on the front line while contributing to posters produced by the TASS (Telegraph Agency of the Soviet Union) Studios.
Read More...
Artist: Koliabin, Vladimir Georgievich — Колябин, Владимир Георгиевич
Vladimir Georgievich Koliabin was born in a small village located in rural Vladimir Oblast. He studied at the Moscow Art School from 1937 to 1940. As noted graphic artist, it was during the 1950s that Koliabin designed the bulk of his political posters as well as posters containing medical themes. His work as a painter is noted for the portraits he created showing various workers of the Soviet Union and Heroes of Socialist Labor in action. In 1972, Koliabin had a solo exhibition in Moscow. He died in 1980 in the Moscow region. Sources also report that his family name was Kaliabin.
Read More...
Artist: Illegible Name — Неразборчивое Имя
Publisher: Voenizdat (Military Publishers) — Воениздат
Voenizdat (Military Publishers) was the Military Publishing House of the Ministry of Defense of the USSR (voennoe izdatelstvo). Established in Moscow in 1919; Voenizdat published literature for the defense industry such as technical manuals and dictionaries. It also published posters, pamphlets and fiction and non-fiction literature frequently containing military themes. Voenizdat's predecessor was Litizdat, the publishing arm of the Revolutionary Military Soviet.
Read More...