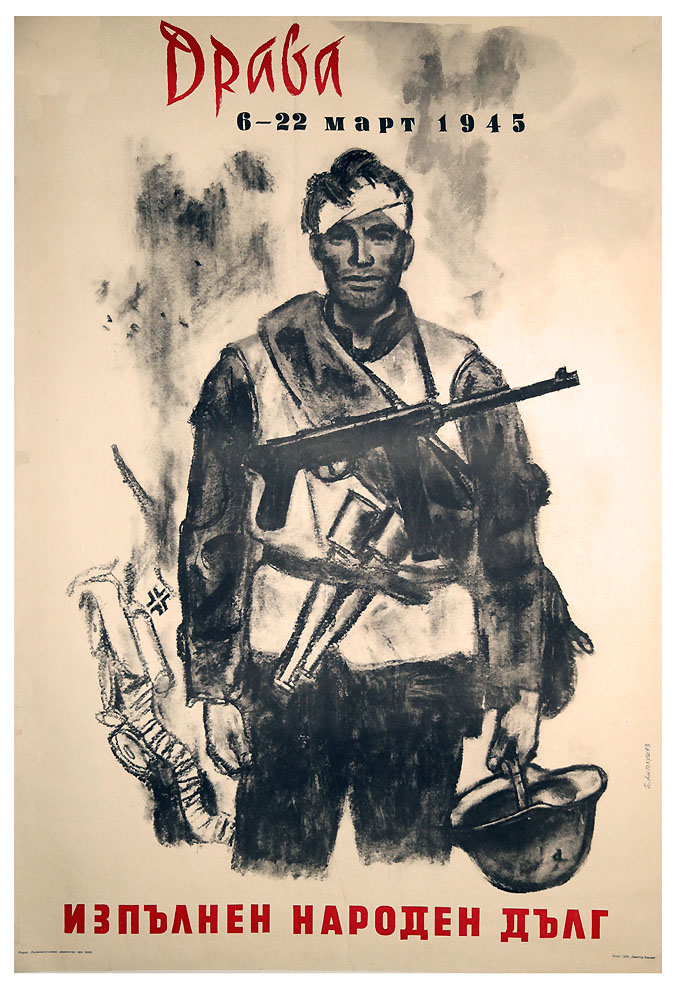 Artist: Angelushev, Boris — Ангелушев, Борис
Boris Angelushev was born into a family of teachers. Instead of following the path of educational instruction, he was admitted into the Academy of the Arts in Sofia, Bulgaria. After winning a major art competition, he traveled to Berlin and enrolled in the Berlin Academy of Arts where he studied applied graphics and worked as a freelance artist. Starting in 1924, Angelushev supplied drawings and cartoons for leftist German newspapers. During this period he used the alias Bruno Fook on designs he created. He also worked as a designer of posters for the German Communist Party in the mid-1920s.
Read More...
Publisher: State Military Publishing House MNO — Военно издательский МНО
The State Military Publishing House MNO (Ministry of National Defense) was the publishing arm of the defense ministry of the People's Republic of Bulgaria.
Read More...