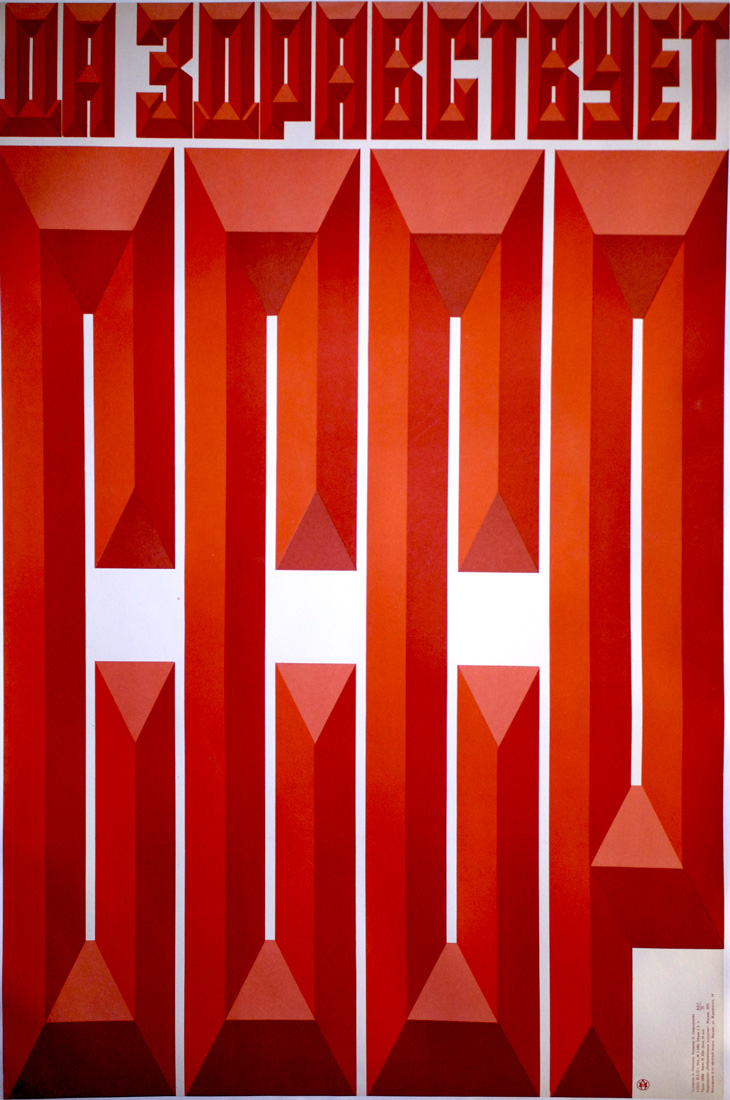 Artist: Nikolaev, A. — Николаев, А.
Printer: Moscow Offset Printing Plant —
The Moscow Offset Printing Plant has a long history in Russia's capital city. This printer was previously the 5th Mospoligraf plant of Moscow in Chistye Prudy at 14 Myl'nikov Way, later Zhukov Street. In 1921, the Soviet Union formulated a plan to consolidate the nation's largest and best printing operations into state-owned trusts. In 1922, the Mospoligraf trust ("Moscow Polygraphic") was organized to help consolidate the Moscow printing industry. Outside of Mospechat', the Mospoligraf trust was the second printing trust organized in Moscow and it secured a myriad of printing houses under local "printing sections". Over time, Mospoligraf incorporated over two thousand workers. When reorganized, it went on to lease to other operators. For example, the 1st Exemplary Print Shop and the 20th (Krasnii Proletarii) were both leased to Gosizdat publishers. The 16th Print Shop also worked under Mospoligraf. As a result, posters from this period can indicate the printer name and a clarification the printer is "of Mospoligraf". While government ownership led the printing industry, efforts to consolidate it remained disjointed.
Read More...
Publisher: Izobrazitel'noe Iskusstvo (Fine Art Publishers) —
Izobrazitel'noe Iskusstvo was a publishing house dedicated to the fine arts. It produced monographs, books, textbooks and study guides all centered on the visual arts, as well as publishing postcards and posters. Prior to Izobrazitel'noe Iskusstvo's organization, Izogiz (State Publishing House of Fine Art) published the lion's share of fine arts material in the USSR.
Read More...