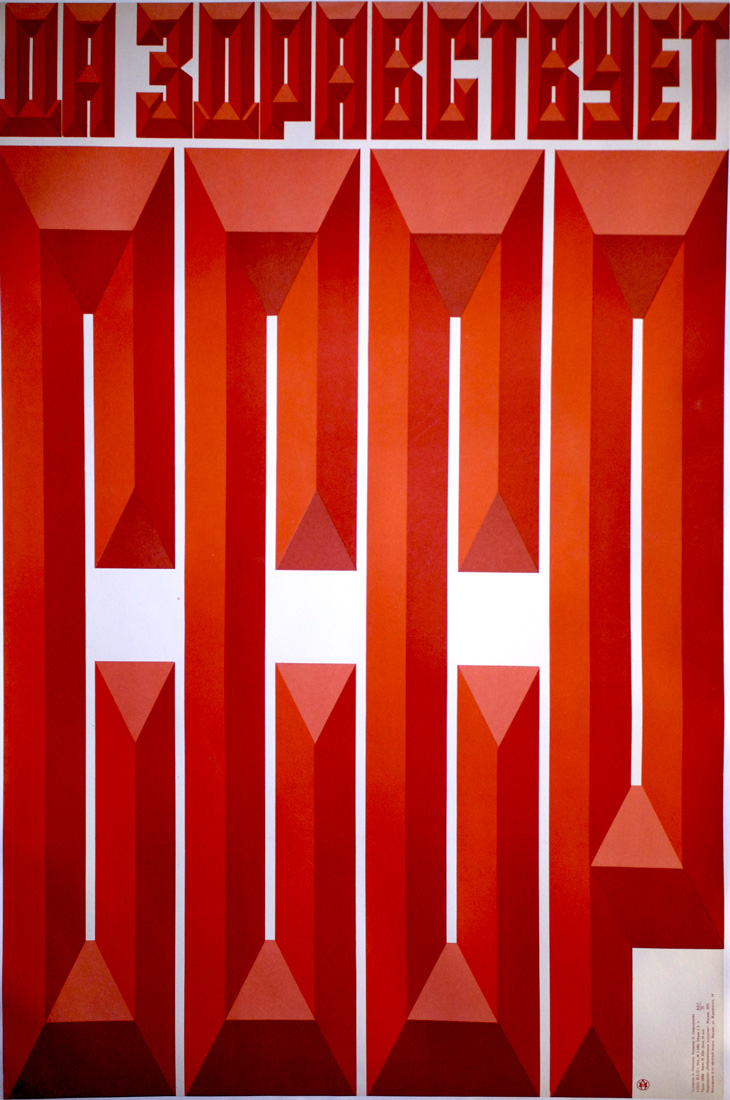 Artist: Nikolaev, A. — Николаев, А.
Printer: Moscow Offset Printing Plant —
The Moscow Offset Printing Plant has a long history in Russia's capital city. This printer was previously the 5th Mospoligraf plant of Moscow in Chistye Prudy at 14 Myl'nikov Way, later Zhukov Street. In 1921, the Soviet Union formulated a plan to consolidate the nation's largest and best printing operations into state-owned trusts. In 1922, the Mospoligraf trust ("Moscow Polygraphic") was organized to help consolidate the Moscow printing industry. Outside of Mospechat', the Mospoligraf trust was the seco...
Read More About This Printer
Publisher: Izobrazitel'noe Iskusstvo (Fine Art Publishers) — Изобразительное Искусство
Founded in 1963, Izobrazitel'noe Iskusstvo (Fine Art Publishers), was dedicated to producing monographs, books, textbooks and study guides on the visual arts. It also published postcards and posters. Prior to the publisher's organization, Izogiz (State Publishing House of Fine Art) produced the lion's share of fine arts material for publication in the USSR and abroad.
Read More About This Publisher