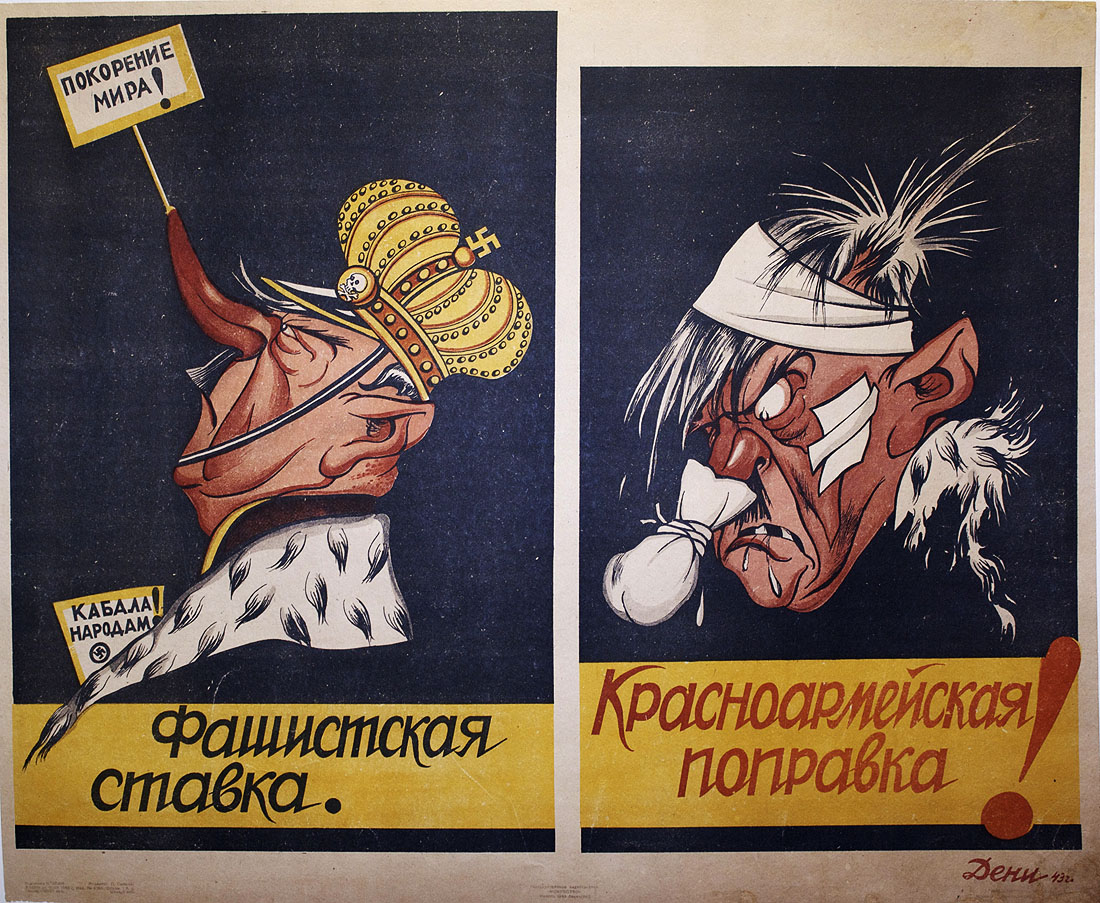 Artist: Deni (Denisov), Viktor Nikolaevich — Дени (Денисов), Виктор Николаевич
Although known for his characterizations and posters that he signed with the pseudonym 'Deni'; Viktor Nikolayevich Denisov never received formal artistic education. Around 1906, Deni began exhibiting at the annual exhibitions of the Society of Independents in Saint Petersburg, as well as at the Salon of Humorists. In 1910, he took private lessons in painting and drawing from the artist-portraitist Nikolai P. Ulianov and that same year, he became active in the field of political caricature, contributing satirical drawings to such journals as Budil'nik [Alarm Clock], Satiricon, Solntse Rossii [Russian Sun], Pulemet [Machine Gun], Knut [Whip], while contributing to the newspaper Golos Moskvy [Voice of Moscow].   After the October Revolution of 1917, Deni worked for Litizdat (State Publishing House). During the early post-Revolutionary period, he lived in Kazan' and produced his first posters there while continuing to work on political caricatures for a myriad of Soviet journals. 
Read More...
Printer: Printer not indicated —
Publisher: Iskusstvo (Art Publishing House), Moscow-Leningrad — Искусство, Москва-Ленинград
Iskusstvo was the Art Publishing House (A.K.A. Visual Arts Publishing) that was created in 1936 from Ogiz-Izogiz (State Art and Literature Publishing House). It disseminated books and journals dealing with graphic design and the fine arts, and it issued numerous posters. Since the Iskusstvo banner was part of the State Printing Works in Leningrad (St. Petersburg) and Moscow, its two main offices were located in those two cities.
Read More...