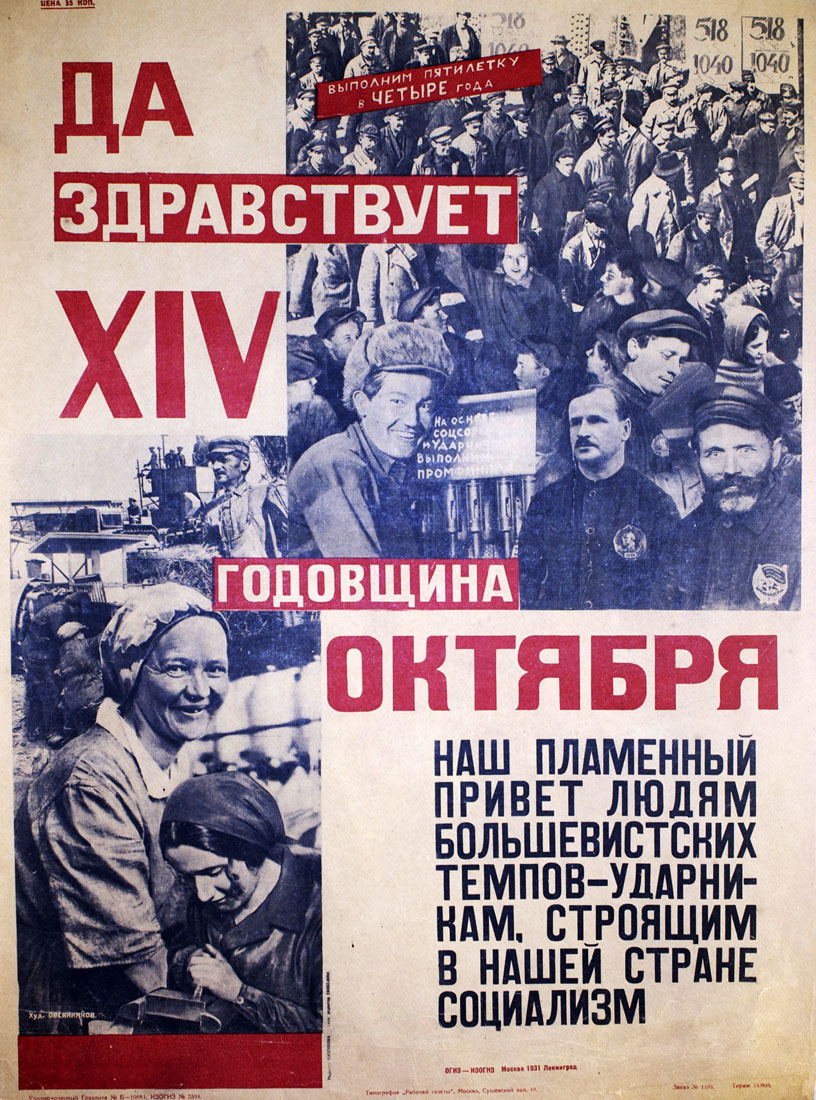 Artist: Ovsiannikov, Leonid Fedorovich — Овсянников, Леонид Фёдорович
Printer: Rabochaia Gazeta (Workers' Newspaper) Typography, Moscow — Типография Рабочая газета, Москва
The "Workers' Newspaper" was a Moscow-based gazette that began publication in 1922. It served an organ of the Communist Party of the USSR. While its primary focus was the printing and publishing of the periodical that bore its name, the newspaper occasionally issued political ephemera such as posters. The newspaper ceased publication in 1932.
Read More...
Publisher: Ogiz-IzoGiz, Moscow-Leningrad — Огиз-Изогиз, Москва-Ленинград
Ogiz (Ob"edinenie gosudarstvennykh knizhno-zhurnal'nykh izdatel'stv) is the Association of the State Book and Magazine Publishers. It was established in 1930 by the RSFSR Sovnarkom to centralize all publishing activities in the Soviet Union. Aside from centralization, Ogiz helped eliminate duplication of printed products. Posters, art magazines and artistic books were placed under the Izogiz (Izobrazitel'noe iskusstvo) fine arts section of Ogiz. In 1963, Izogiz was re-named Sovetskii khudozhnik, "Soviet Artist".
Read More...