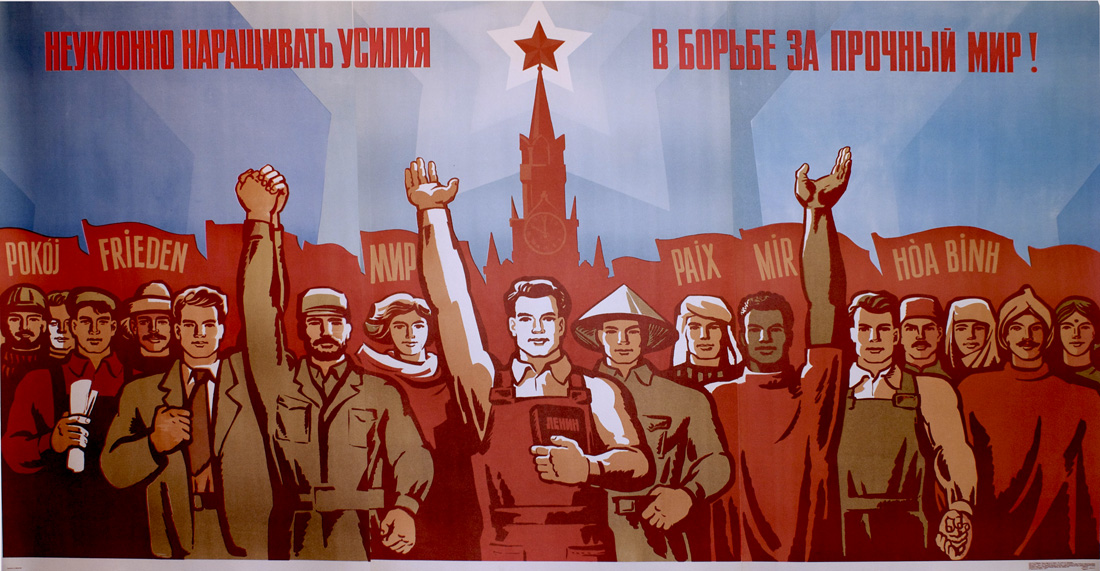 Artist: Filatov, D. — Филатов, Д.
Printer: 1st Exemplary Typography Workshop named for A. A. Zhdanov, Moscow — 1-я Образцовая типография им. А.А. Жданова
The 1st Exemplary Typography Workshop was named in honor of Andrei Alexandrovich Zhdanov (1896-1948), a Soviet military leader and a senior member of the Politburo who died in 1948. Reportedly, Andrei Zhdanov controlled the atomic espionage division of the USSR and he was Josef Stalin's closest confidant.
Read More...
Publisher: Plakat (All-Union Poster), Moscow — Плакат
Plakat (All-Union Poster) was created in 1974 in Moscow through the work of the Union of Artists and the Central Committee of the Communist Party. The chief of its poster department was Dmitry Akimovich Isaev. Plakat publishers existed until 1991 whereupon it was renamed Panorama publishers.
Read More...