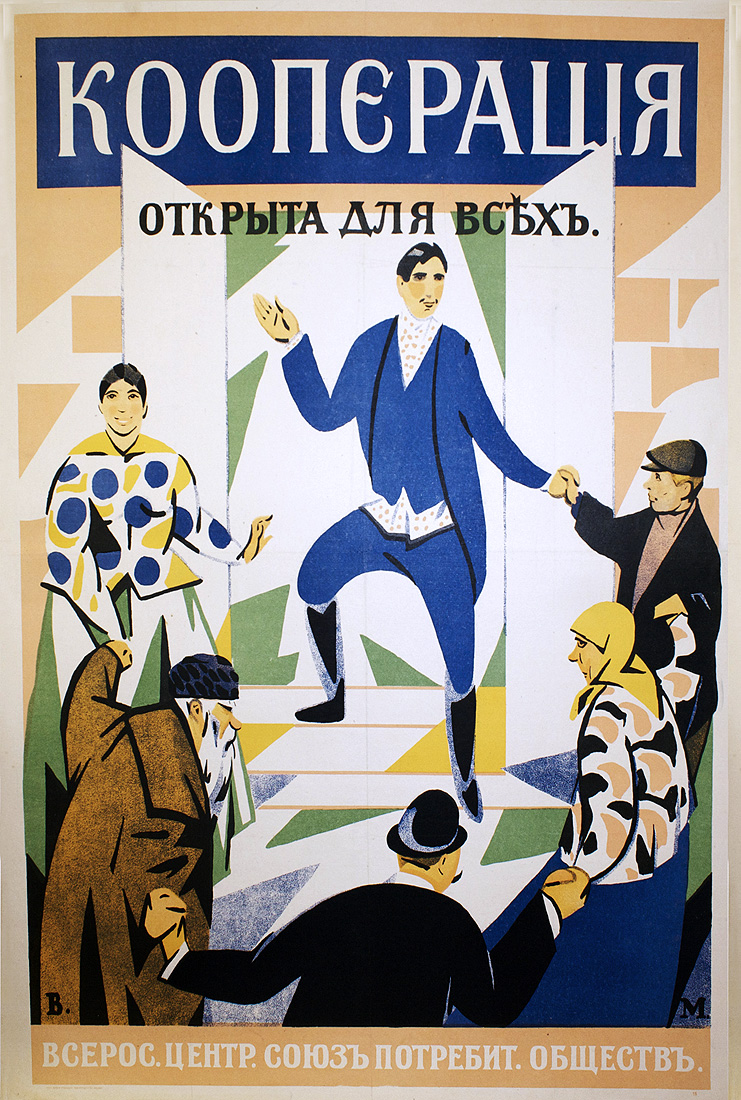 Artist: Masiutin, Vasilii Nikolaevich — Масютин, Василий Николаевич
Vasilii Nikolaevich Masiutin was born in Lativa at a time when it was part of the Russian Empire. From 1908 to 1914, Masiutin studied at the Moscow School of Painting, Sculpture and Architecture where he specialized in the technique of engraving. While in school, he was under the tutelage of Sergei V. Ivanov, the noted Russian graphic artist. During this early period of his life, Masiutin joined the art group Mir Iskusstva [The World of Art]. He ...
Read More About This Artist
Printer: Printer not indicated —
Publisher: Tsentrosoiuz (Central Union of Consumers' Societies) — Центросоюз
MSPO (Moscow Central Union of Consumers' Societies) was established in 1898 and it gained significant membership throughout Imperial Russia after 1907. After its reorganization by the Soviet government, MSPO became part of an association of consumer unions and its name was changed to the Central Union of Consumers' Societies (Tsentrosoiuz). In May 1921, Tsentrosoiuz became the single government agency responsible for distribution of wholesale consumer goods in the country.
Read More About This Publisher