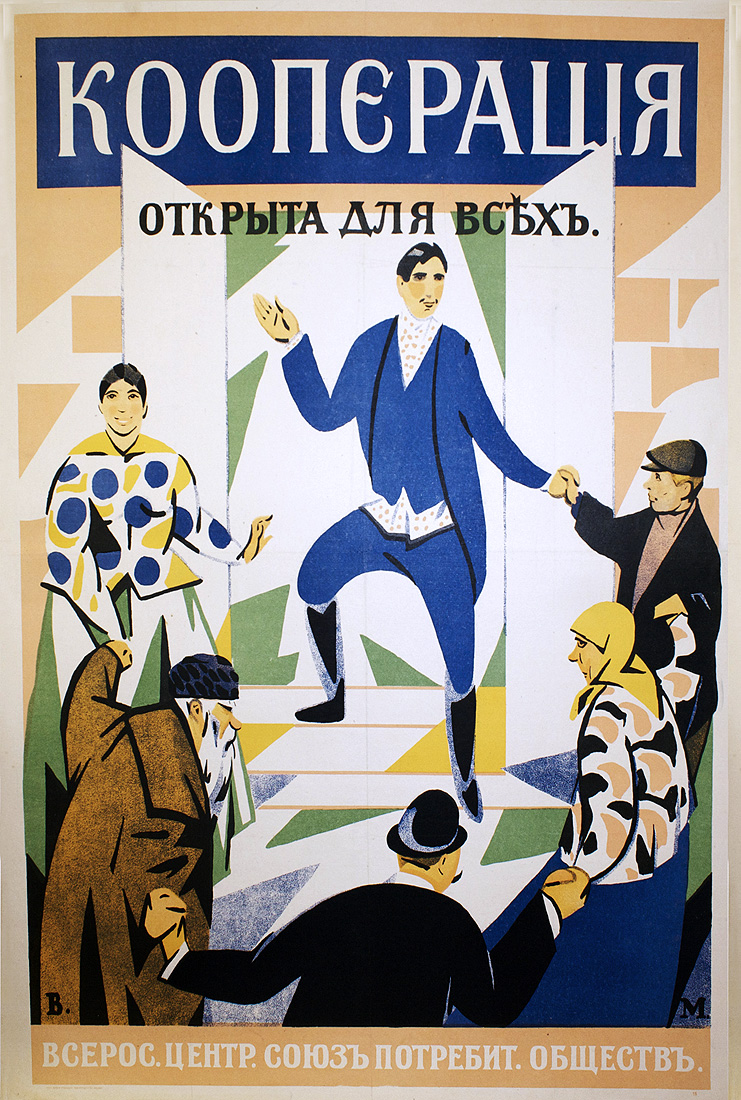 Artist: Masiutin, Vasilii Nikolaevich — Масютин, Василий Николаевич
Vasilii Nikolaevich Masiutin studied at the Moscow School of Painting, Sculpture and Architecture from 1908 to 1914 where he specialized in the technique of engraving under the tutelage of S.V. Ivanov.  During this time, he was part of the art group Mir Iskusstva [The World of Art]. Masiutin also exhibited with the art group Venok [The Garland] in Saint Petersburg (1908), as well as with the Moscow Association of Artists (1908-1918), the Union of Russian Artists (SRKh) (1910-1917), and at the International Exhibition of Graphic Design and Printing in Leipzig (1914). In the aftermath of the October Revolution in Russia, he taught graphic art at the Free Art Studios (SVOMAS) in Moscow. In March 1917, he joined the Committee for the Protection of Art Memorials and Antiquities of the Past. Later, he worked at the Administrative Council of the Rumiantsev Museum, while also becoming a member of the Union of Etchers. In 1918, Masiutin became a professor of etching at VKhUTEMAS [Higher Art and Technical Studios], subsequently leading that department. During this time, he created posters for Potrebkooperatsiya, a consumer cooperative in the Soviet Union.  In 1919, he focused on lithography and woodcuts. Having been born in Lativa, he took Latvian citizenship in 1920 and emigrated from the Soviet Union.  In 1921, he moved to Berlin, Germany where he worked with the publishers Helicon, Neva, and Russkoe iskusstvo, to name a few. He produced illustrations for books by Pushkin, Lermontov, Griboyedov, Dostoevsky, Chekhov and others. During the 1930s and 1940s, he worked in applied graphics designing books, trade brands, labels, and commercial posters. Masiutin also wrote a number of theoretical tractates on the fundamentals of engraving and lithography. A selection of his works is held in the collection of Pushkin Museum in Moscow.
Read More...
Printer: Printer not indicated —
Publisher: Tsentrosoiuz (Central Union of Consumers' Societies) — Центросоюз
MSPO (Moscow Central Union of Consumers' Societies) was established in 1898. It gained significant membership throughout Imperial Russia after 1907. After reorganization by the Soviet government, MSPO became an association of unions and its name was changed to the Central Union of Consumers' Societies-- Tsentrosoiuz. In May 1921, Tsentrosoiuz became the single government agency responsible for distribution of wholesale consumer goods in the country.
Read More...