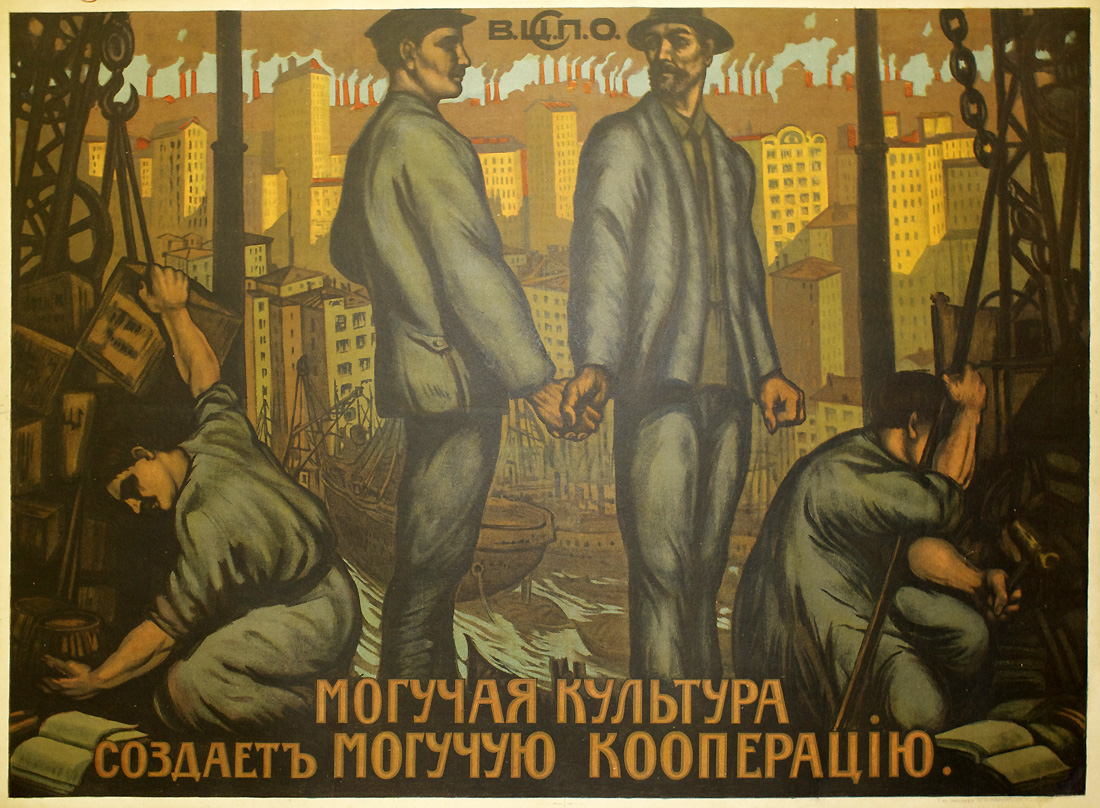 Artist: Artist Unknown — неизвестный художник
The artist's name on the poster is not indicated. By assigning Artist Unknown to a poster it also could mean the artist used a chop mark whereby no signature is seen thus rendering the artist's identity anonymous.
Read More About This Artist
Printer: A.I. Mamontov Typography Partnership, Moscow — Издательство Типография Товарищества А. И. Мамонтова, Москва
Anatolii Ivanovich Mamontov (1839-1905) was a Moscow publisher, typographer and a business leader whose home and workshop was located at 5 Leont'evskii Lane. Mamontov's printing business was founded in the early 1860s and his publishing operations were known for being an early disseminator of children's literature. Mamontov also started the Children's Education Workshop to design and sell toys-- the first Russian-made matreshka nesting doll was created there in 1890. Over 200 employees routinely worked under Mamontov making his ...
Read More About This Printer
Publisher: Publisher not indicated —