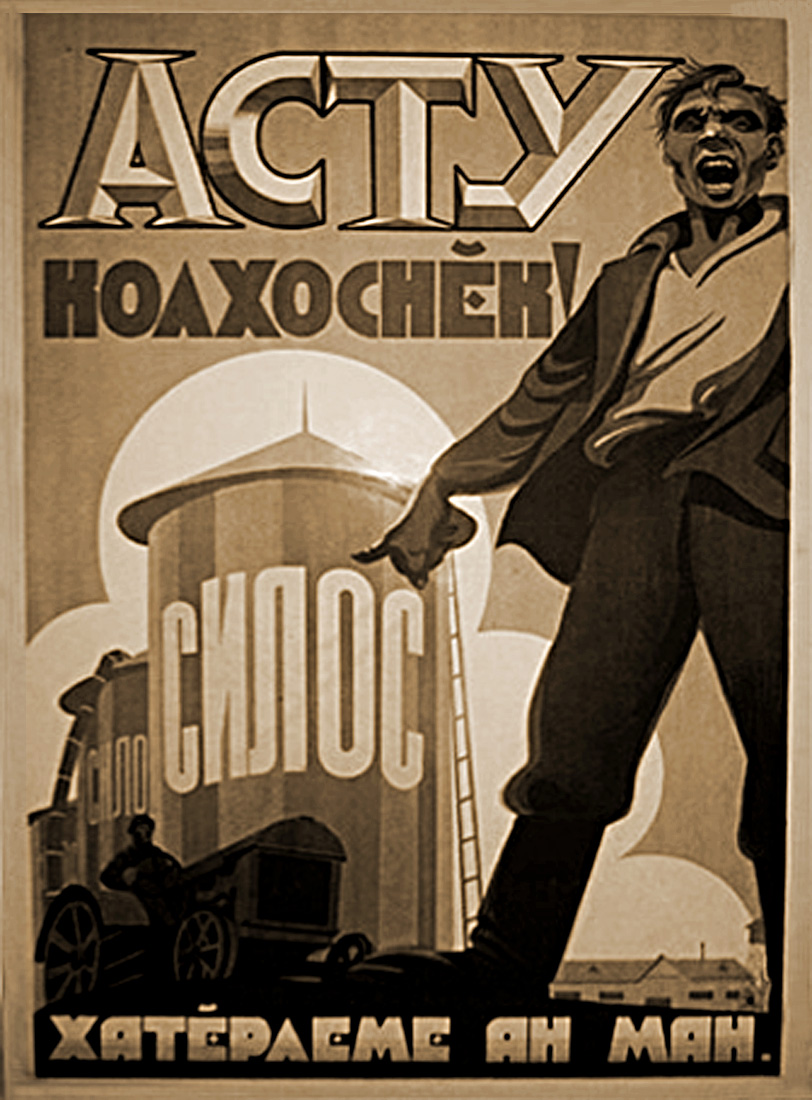 Artist: Artist Unknown — неизвестный художник
The artist's name on the poster is not indicated. By assigning Artist Unknown to a poster it also could mean the artist used a chop mark whereby no signature is seen thus rendering the artist's identity anonymous.
Read More About This Artist
Printer: Mospoligraf (Moscow Polygraphic), Moscow — Мосполиграф, Москва
Mospoligraf was a state-owned printing trust located in Moscow. When the Soviet Union formulated a plan in 1921 to consolidate the nation's largest and best printing operators into state-owned trusts; Mospoligraf was organized in 1922 to carry out consolidation of the Moscow printing industry. With a staff of over two thousand, Mospoligraf was the second-largest printing trust organized in Moscow outside of the Mospechat' trust, and it oversaw a myriad of houses under local printing sections such...
Read More About This Printer
Publisher: Vostokkino (Eastern Cimema) — Востоккино
Vostokkino was a trust formed in 1926 out of three film companies, Tatkino, Nemkino and Chuvashkino. Vostokkino produced and exhibited movies in the regions of Central Asia and Siberia, and it handled motion picture marketing of films under its banner. While it did not typically produce political posters, the entity did publish books and newspapers about cinema. The idea behind Vostokkino was to develop social and political relationships between the Soviet East and the Soviet West. ...
Read More About This Publisher