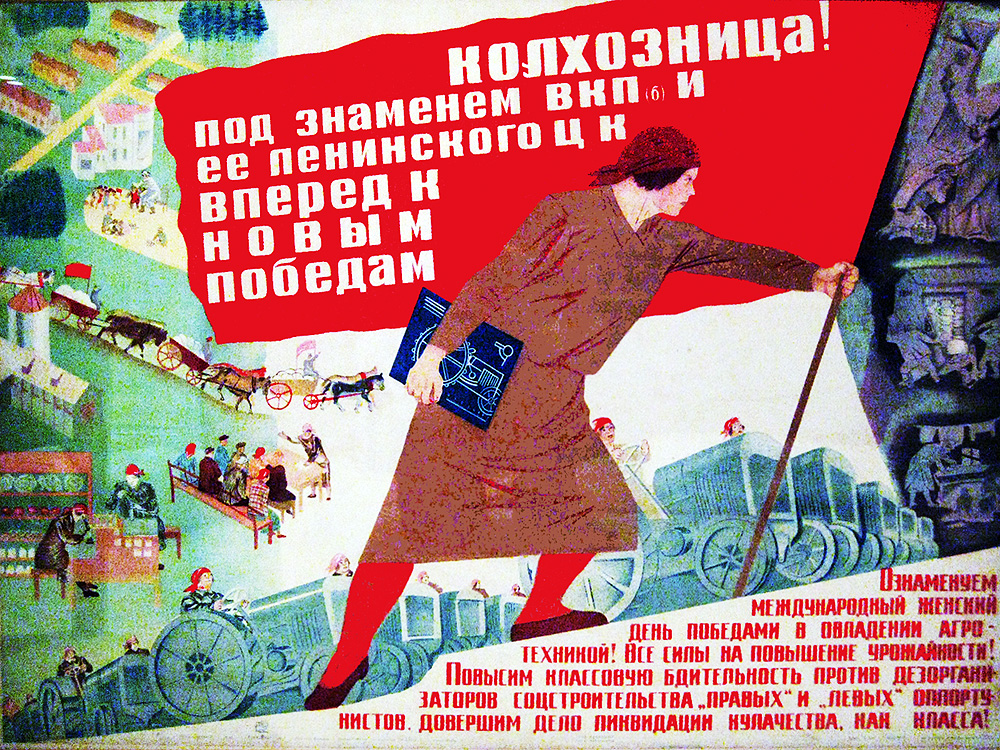 Artist: Prutskii (Prutskikh), Aleksandr Semenovich — Пруцкий (Пруцких) Александр Семенович
Printer: Chromolit Lithography Workshop, Leningrad —
The Chromolit Lithography Workshop of Leningrad was located at 6 Demidov Lane. It was housed in a complex (once used as a transit prison) that had been reconstructed into an arts school in 1896. In 1952, Demidov Lane was named in honor of Aleksandr Ivanovich Grivtsov, a military participant in the defense of Leningrad during World War II.
Read More...
Publisher: Ogiz-IzoGiz, Moscow-Leningrad — Огиз-Изогиз, Москва-Ленинград
Ogiz (Ob"edinenie gosudarstvennykh knizhno-zhurnal'nykh izdatel'stv) is the Association of the State Book and Magazine Publishers. It was established in 1930 by the RSFSR Sovnarkom to centralize all publishing activities in the Soviet Union. Aside from centralization, Ogiz helped eliminate duplication of printed products. Posters, art magazines and artistic books were placed under the Izogiz (Izobrazitel'noe iskusstvo) fine arts section of Ogiz. In 1963, Izogiz was re-named Sovetskii khudozhnik, "Soviet Artist".
Read More...